California Dreaming on such a winter's day.......
Altamont the concert that went horribly wrong? Or maybe horribly right? The concert that ended a decade, solidified the Stones as rock "bad boys"- devil worship and all.....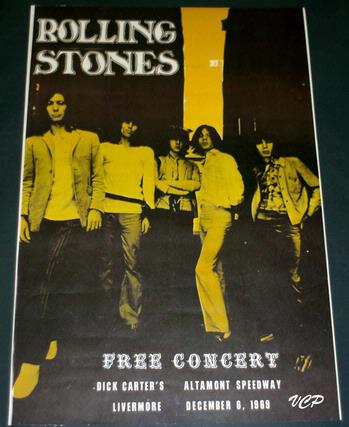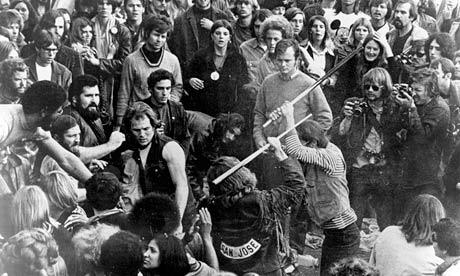 His Satanic Majesty
A couple of good reads
40th anniversary of the Altamont concert
"But Altamont was the first major cataclysm that indicated, 'Hey, the whole peace-and-love thing is not the future course of America. "
Rolling Stone guitarist Brian Jones death to be re-examined
Brian Jones died or was murdered right before the '69 tour that ended at Altamont.
And a post I had a heck of a lot of fun with, don't miss the clear Altamont reference.
Don Mcleans -American Pie- through my eye

s