UPDATED BELOW
Not that the council really does represent the Syrian people.
The Council represents the interests of multinational corporations, bankers,the war machine and certain nations in the middle east. The gullible masses, particularly in the 'free' west, are supposed to
believe
it is so. Simply on the basis that the NATO nations along with their GCC partners and Israel dictate it.
It has been reported that the
US has 'recognized' the NATO/Muslim Brotherhood monstrosity, resident in Cairo, Egypt.
It was only a matter of time.
This of course means nothing but tyranny to the Syrian people. And debt servitude.
Covered previously
here.
:
Banksters and big business pillaging Syria
With this announcement comes
'aid'
Some of that support appeared to be forthcoming with Saudi Arabia announcing a $100 million aid package at the conference.
The news of this 'recognition' of the NATO council is followed by news from
Leon Panetta that......
Official DoD pic
Syria chemical weapons intelligence has "leveled off"
"The Obama administration Tuesday appeared to temper its recent assertions that the Syrian government may be preparing to use chemical weapons, with Secretary of Defense Leon Panetta telling reporters the relevant intelligence had "really kind of leveled off."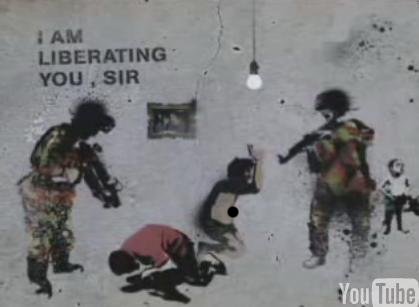 What a farce. All that "news' was spin. Perception management. Mind Control.
It seems pretty clear that the US/NATO war machine has been and continues to prep multiple narratives.
1.Chemical Weapons
2.Terrorism- designation of al Nusra as 'terrorists' affiliated with Al Q necessitating intervention
3.Humanitarianism
-killing to liberate
Russia expresses it's surprise- I doubt they are surprised.
"As the coalition has been recognized as the only legitimate representative, it seems that the United States decided to place all bets on the armed victory of this very national coalition," said Lavrov.
I would think Russia like the NATO nutters have been prepping multiple scenarios
Russia Won't Pressure Syria's Assad to Quit
Russia won't pressure Syria's President Bashar al-Assad to quit and wants to include government representatives in talks on the country's future, a senior lawmaker said.

"Assad's resignation cannot be a precondition for the start of this process," Alexei Pushkov, the head of the foreign-affairs committee in the lower house of parliament, said in an interview today in Moscow. "This is a sovereign right."
What about China?
China said Wednesday that it hoped all relevant parties in Syria will work to realize the just, peaceful and proper settlement of the Syrian issue.

"Syria's future and destiny should be decided by the Syrian people on their own," Hong said at at a regular news briefing here.
In case you missed it...NATO's Islamist mercs at work
Encouraging children to behead others
You know the 'Allahu Akbar' crowd?
The ones the West have been aiding and comforting with arms and more....
NATO's mercs are terrorists. By design. As was intended. To terrorize the Syrians into submission.
UPDATE:

and and interesting one at that?
Syria has allegedly issued arrest warrants for Saad Hariri
Syria issued arrest warrants Tuesday for Hariri, Saqr and Meqdad over charges of providing weapons and funds for "terrorist groups" in Syria.

Interior Minister Marwan Charbel said the Interpol's office at the Internal Security Forces received the warrants at midday Tuesday, adding that copies had been sent to all Arab states.



The move comes almost two weeks after a Lebanese television station aired audio recordings of Saqr allegedly discussing supplying Syrian rebels with arms and conveying Hariri's hope that the opposition defeats the Syrian Army.





One wonders what it is that keeps Hariri on his short leash?
Especially when one considers the Israeli involvement in the killin

g of the senior Hariri