BTW- Today's posting follows up on three previous posts concerning Iraq all three are linked here
The Yazidi genocide narrative strains credulity- No fly zone by stealth
And is also connected to this post?
If you have been following along you're good to go!
Oil pipeline locale

Maps are good for understanding where in the world events are unfolding-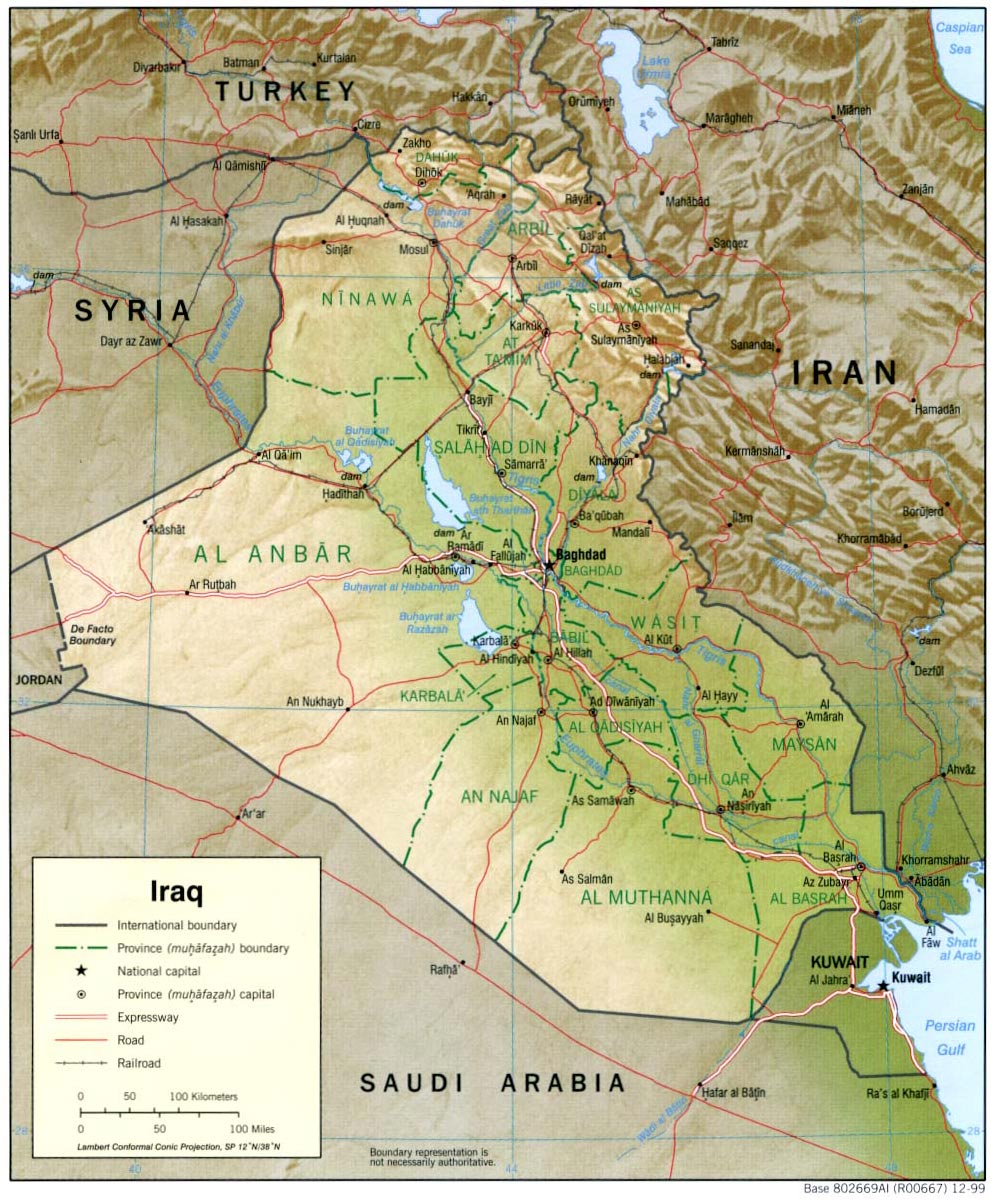 Make it larger for more detail
Recapping
-The Prime Ministry's Disaster and Emergency Management Directorate (AFAD) will set up a new, 20,000-person refugee camp for Turkmens in the Fishkabur region of Dohuk province in the Kurdish autonomous region.
-Turkey was accelerating its plans to help construct a new refugee camp in northern Iraq. So, the second "refugee camp" should be all ready to go!
-Turkey had already built a FIRST refugee camp, allegedly for Iraqi Turkmen, in Sinjar.
No numbers on how many are at the first 'refugee camp', but, the second will hold 20,000
So, it's pretty safe to assume that the first refugee camp was built along the same capacity.
Figuring those things are pretty homogeneous?
Situation- Sinjar
Sinjar-
Turkey built a refugee camp in Sinjar. Sinjar was then allegedly over run by ISIS, which caused Kurds labelled as Yazidi's to flee up into the mountains
with ISIS hot on their heels.
This required so called intervention in the form of massive humanitarian aid?
Like lanterns that can charge your mobile phone, food, water ETC.,
The Yazidi genocide narrative strains credulity- No fly zone by stealth
But,
the
generic Kurds
rescued the Kurds known as
brand Yazidi
, from the mountainous region of Sinjar, after they were chased their,
with ISIS hot on their heels.
As of yet
,
there is no word on the ISIS jihadis leaving Sinjar the mountainous region bordering Syria?
Therefore
ISIS must remain in the mountainous region of Sinjar- receiving the humanitarian aid, so called, from the NATO nations.
Tornados being deployed into Northern Iraq
We noe have news of Tornado's being deployed into Northern Iraq to aid those humanitarian drops, to the only people that can possibly be remaining in the Sinjar mountainous region- ISIS/AQ or as I like to call them- NATO's Islamist fighters.
I had this article saved yesterday from Janes-
Tornados for Iraq
A Tornado GR.4 seen with what will be the most likely mission-fit for its ISR role over northern Iraq. The RAPTOR pod can be seen on an under-fuselage pylon, while a single ASRAAM self-defence missile is carried on one of the two under-wing drop-tank pylons.
The UK is to deploy Panavia Tornado GR.4 combat aircraft to the skies above northern Iraq for use as intelligence, surveillance, and reconnaissance (ISR) assets, the government announced on 11 August.
A Tornado GR.4 seen with what will be the most likely mission-fit for its ISR role over northern Iraq. The RAPTOR pod can be seen on an under-fuselage pylon, while a single ASRAAM self-defence missile is carried on one of the two under-wing drop-tank pylons. (IHS/Patrick Allen)A Tornado GR.4 seen with what will be the most likely mission-fit for its ISR role over northern Iraq. The RAPTOR pod can be seen on an under-fuselage pylon, while a single ASRAAM self-defence missile is carried on one of the two under-wing drop-tank pylons. (IHS/Patrick Allen)

A "small number" of aircraft will be sent to the region so that their ISR capabilities can be used to help with the humanitarian effort currently taking place on and around Mount Sinjar, near the border with Syria, it was decided at the government's Cabinet Office Briefing Room A (COBRA) emergency meeting.
While the UK Ministry of Defence (MoD) declined to discuss operational details, it is likely that the Tornados will operate out of Royal Air Force (RAF) Akrotiri in Cyprus, from where UK Lockheed Martin C-130J Hercules transport aircraft are now flying airdrop missions over Iraq.
Well, well, well.......
Help with the current humanitarian effort in and around Mount Sinjar?
-We know ISIS is present in and around Mount Sinjar
-We know that on the other side of Mount Sinjar lies Syria
Exactly what kind of 'humanitarian' effort is this?
Answer: It isn't a humanitarian effort. NATO is arming and supporting it's Islamist army
Anonymous and Paul left relevant comments in the previous posts. Take a look at them?













Paul, you were right on the money with your assessment! Janes is using the nonsensical 'self defence missile' language.These are armed combat planes and are not necessary for recon as you point out. Which bolsters my arming Jihadis' and no fly zone by stealth theory

But, that's not all- I came across this one a few days ago

How does Turkey wanting an "air corridor" in agreement with Israel/Egypt fit into this whole scenario? Turkey is seeking Israeli Egyptian agreement for an "air corridor" to provide humanitarian aid to Gaza

Please read the article below- I will highlight the interesting bits

Paul

-

do you think this ties in with your possible attack by Egypt on Libya?
ANKARA, Aug 6 (Reuters) - Turkey is seeking Israeli and Egyptian agreement for an air corridor to provide humanitarian aid to Gaza and evacuate possibly thousands of injured Palestinians for treatment, Foreign Minister Ahmet Davutoglu said on Wednesday.
If Turkey is possibly, P
OSSIBLY
, going to evacuate injured Palestinians what else will they be doing?
When they fly in to Gaza? When they overfly other countries or coastlines? To me this reads as an R2P psyop- Turkey will use the cover of bringing out some injured Palestinians to do something far more nefarious. Same nonsense as these humanitarian aid drops. Wider war?
In an interview with Reuters, Davutoglu also said Turkey was stepping up aid to an estimated 1.5 million people displaced in northern Iraq's Kurdish region after a rapid advance by Islamic State militants brought the violence closer to its borders.

Turkey, eager to re-establish itself as a powerhouse in a rapidly changing Middle East, is already sheltering more than a million refugees from the war in Syria and is playing a major role in the development of Iraqi Kurdistan.

Despite crumbling relations with Israel, it also hopes through its ties with the Palestinian authorities to play a part in brokering a long-term settlement in the Gaza Strip.

A humanitarian truce in Gaza, where half a million people have been displaced by a month of bloodshed, held for a second day on Wednesday but could be sustained only if basic needs such as power, water and healthcare were provided, Davutoglu said.

"Yesterday I spoke with (Palestinian) President Mahmoud Abbas and we want to get the injured people, thousands of them. They need urgent medical therapy, and we have already allocated places in our hospitals for them," he said.

"We are talking with both Egypt and Israel to have an air bridge to send humanitarian assistance ... If permission is given, our air ambulances will be carrying these passengers," Davutoglu said, adding there was "no limit" to the numbers of injured Palestinians Turkey was ready to treat.

Israel withdrew ground forces from the Gaza Strip on Tuesday morning and started a 72-hour Egyptian-brokered ceasefire with Hamas, which rules the coastal enclave.

Efforts to turn the ceasefire into a lasting truce could prove difficult, with the sides far apart on their central demands, and each rejecting the other's legitimacy. Hamas rejects Israel's existence and vows to destroy it, while Israel denounces Hamas as a terrorist group and eschews any ties.

"We hope that the talks in Cairo will be successful to achieve a sustainable ceasefire and we hope that the rights of Palestinian people will be respected in the coming days, months and years ... The only way to achieve this is to have a Palestinian state," Davutoglu said.

"(Peace) is achievable if the international community acts in an objective manner ... But if they give a signal that international law, rules and values should be respected by all but Israel is an exception ... then it is not achievable."

Pro-Palestinian sentiment runs high in mostly Sunni Muslim Turkey, and protesters have repeatedly taken to the streets in recent weeks to demonstrate against Israel's offensive in Gaza.

Prime Minister Tayyip Erdogan, campaigning for a presidential election on Sunday, has likened Israel's actions to those of Hitler and warned it would "drown in the blood it sheds".

AID TO NORTHERN IRAQ

Davutoglu, seen as a possible successor to Erdogan as prime minister after Sunday's election, said Turkey was concerned by the advances made by Islamic State fighters, who have seized large areas of Iraq and Syria and were also part of a Sunni militant incursion into Lebanon.

He said the sectarian policies of Syrian President Bashar al-Assad and Iraqi Prime Minister Nuri al-Maliki were partly responsible for sowing the seeds of radicalisation.

Sectarian policies? What's this man smoking?
"The basic root of this development is sectarian policies adopted by previous Iraqi and Syrian administrations, today as well," Davutoglu said. "Sunni leaders have been excluded from the (Iraqi) political process in the last two or three years and there has been a radicalisation ... in certain Sunni-populated regions which were not happy because of the sectarian policies of Maliki. Similar things happened in Syria."

Iraq's Kurdistan region has acted as a buffer for Turkey against violence further south, but Kurdish forces attacked Islamic State fighters near the regional capital of Arbil on Wednesday in response to a rapid advance by the militants.

Davutoglu said Turkey had stepped up humanitarian assistance to an estimated 1.5 million internally displaced persons (IDPs) in Iraq's Kurdish north, describing the stability of the region as "very important" for Turkey.
Notice how the number of displaced just keeps getting larger and larger? What is the real number?
"We have sent thousands of tents as well as more than 200 trucks already sent to the region... and there will be additional humanitarian assistance because in the Kurdish region, (Iraqi Kurdistan President) Barzani told me they now have 1.5 million IDPs," he said.

"So this turmoil is really a threat to regional stability, not only to Turkey," Davutoglu said, adding Turkey would take all necessary measures to maintain stability around its borders.
Including overflying towards Gaza? Under cover of humanitarianism, but, what is the real agenda



Former electrical engineer who studied at Manchester University now faces the political 'catastrophe' caused by Isis militants
This guy doesn't induce confidence? If stability is the real outcome.