Here is the latest:
IDF strikes targets in Syria after 2nd red alert in a day
Right now, present time, it is being reported that IDF warplanes are targeting Syria
"Israeli Air Force warplanes attacked Syrian military targets shortly after midnight on Wednesday (Israeli/Syria time)
Residents in the northern Golan Heights reported hearing air raid sirens at 12:33 am. The IDF Spokesperson's Unit announced the IAF strikes moments later.
Arab media outlets reported that artillery positions of the Syrian military's 90th brigade were attacked"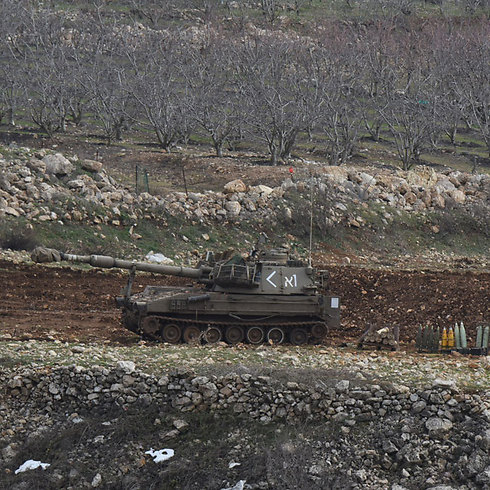 IDF tanks in the Golan Heights earlier in the day
This is the second time in 24 hours that Israel has attacked Syria!
Earlier today Israel shelled Syrian military positions, allegedly, in response to 'rocket fire'
"Israeli forces Tuesday shelled Syrian positions in the southern province of Qunaitera near the Israeli-occupied Golan Heights, a monitoring group reported"
The rocket fire claim is bogus.
What proof is there that any rocket fire, if it happened at all, originated with Syrian military or had a single thing to do with the legitimate, elected, government of Syria! As my hubby suggests "If a Syrian farted in the wind, Israel would claim it as a chemical attack"! Israel's claim of rocket fire originating with Syria, is so ridiculous, it cannot be taken seriously. Israel was looking for any justification, anything they could spin, anything at all, to attack Syria.
An attack Israel has been wanting
, has prepped for, has planned for, has desired, for as long as I have been blogging on the Syrian situation.
FLASHBACK!
:
To my post from January 20/2015- Just one week ago!
Quoting from that previous post.......
This reads to me as if Israel is going to up their airstrikes in support of their Islamist terrorist/fighters aka NATO's mercs
I actually don't see this as prepping for 'retaliation' for Israel's most recent strike on Syria, or any of the previous strikes. The moves to me are way more suggestive that Israel is about to make one or more strikes on Syria, Lebanon or on both nations simultaneously
Israel is undertaking the attacks, it has planned for, while the world is distracted by the Auschwitz memorial- Not a coincidence.