I am going to repeat a bunch of indisputable facts!!!!
Israel breaks Ceasefire. Israel breaks Ceasefire Israel breaks Ceasefire
As witnessed by UN peacekeepers, while supporting, NATO's Islamist Jihadis!
The same Jihadis that have been murdering innocent Syrian civilians for years now.
Israel loves Islamists. Israel supports Islamist terrorists.
Israel does not fear Islamists.Israel unequivocally supports terrorists and terrorism!
Those are the facts. They are indisputable. They have been clear for a long, long time now!
I have written about these facts, these indisputable facts, for years now!
Have I made those facts clear enough to readers here? I hope so!
Daily Mail Headline as follows....
UNITED NATIONS, Jan 19 (Reuters) - U.N. peacekeepers stationed in the Golan Heights along the Syrian-Israeli border observed drones coming from the Israeli side before and after an airstrike that killed top several Hezbollah figures, the United Nations said on Monday.


The flight of the drones in the airspace over the Golan Heights was a violation of the 1974 ceasefire agreement between Syria and Israel, U.N. spokesman Farhan Haq told reporters.




Lebanon's Hezbollah said on Sunday that an Israeli helicopter strike in Syria killed one of its commanders and the son of the group's late military leader Imad Moughniyah. It was a major blow that could lead to reprisal attacks.


Haq was asked if the U.N. observer mission deployed in the so-called area of separation in the Golan Heights, known as UNDOF, had seen anything. He said UNDOF had "observed two unmanned aerial vehicles (UAVs) flying from the Alpha side and crossing the ceasefire line."
The Alpha side refers to the Israeli-occupied part of the Golan. Haq said UNDOF saw the drones moving towards U.N. position 30, after which the U.N. observers lost track of them.


An hour later, he said, they saw smoke coming from position 30, though they were unable to identify the source of the smoke.


"Subsequently, UNDOF observed UAVs flying from the general area of position 30 and over Jabbata crossing the ceasefire line," Haq said. "This incident is a violation of the 1974 Agreement on Disengagement between Israeli and Syrian forces."
This is the first time I have read any mainstream media actually reporting the FACT that Israel has committed one act of war, let alone several of them!
Israel is the aggressor state! They have committed several acts of war against Syria.
Will their be repercussions for Israel? Their certainly should be!
Or will it be more of the same?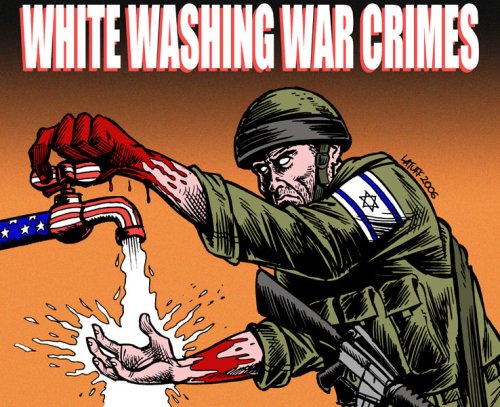 Oh, yes it's Flashback Time!!!
Stroll down memory lane and revisit as many of my past posts on this topic as I can dig up in a short period of time
I'm quite certain there are more posts here regarding Israeli involvement in the destabilization/destruction of Syria. The murders of innocent Syrian civilians. The war crimes.
But, hopefully you all get the picture?
Don't Miss from the past 24 hours!