The Useless Nations, strikes again...
- Secretary-General Ban Ki-moon's latest list of parties that kill or injure children in armed conflict does not include Israel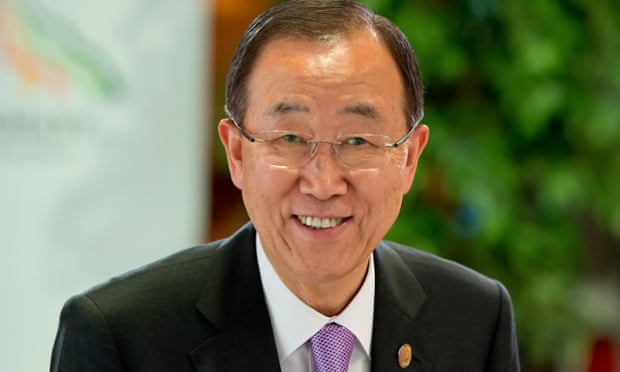 lackey Ban Ki
Check out the stats:
Ban said in the annual report to the U.N. Security Council and the General Assembly that 2014 saw a dramatic increase in violence against children in the Israeli-Palestinian conflict - at least 561 youngsters killed and 4,271 injured, almost all Palestinians and the vast majority during last summer's war in Gaza. It cites 4 Israeli youngsters killed and 22 injured.
Israel killed at least, but likely more, then 561 children in last summer's Gaza slaughter
"The annual list is significant because it names and shames governments and insurgent groups that violate children's rights in conflicts"
Clearly this list is NOT significant, because it does NOT name and shame governments & groups that violate children's rights or Israel, would be included on that list.
Therefore the
spin
that this list name and shames is just nonsense!
"Israel's U.N. Ambassador Ron Prosor said Ban "was right not to submit to the dictates of the terrorist organizations and the Arab states" and include Israel on a "shameful list" with organizations like the Islamic State of Iraq and Syria (ISIS), al-Qaeda and the Taliban."
Geez and here I am thinking Israel belongs right there with ISIS/AQ/ Al Nusra- the thugs they succor in occupied Golan- the thugs that are killing Syrian children, while Israel kills Palestinian children.
Birds of a feather and all.
Let's look at the countries named on the list?
" the list includes groups in Afghanistan, Central African Republic, Colombia, Congo, Iraq, Mali, Myanmar, Nigeria, Philippines, Somalia, South Sudan, Sudan, Syria and Yemen- Five government forces are also listed"
Pummeled with questions about Israel's exclusion, Ban's spokesman, Stephane Dujarric, said the list was the "result of a consultative process" and was Ban's "difficult decision to take."
Dujarric alluded to the intense lobbying ahead of the report's release by Israel's supporters, reportedly including the United States, and opponents, saying U.N. member states and non-governmental organizations "have never been shy" about expressing their opinions to Ban.
UN member states and NGO's have never been shy about their ability to manipulate/control and thereby make obvious the corruptness of the UN
This is interesting too;
The UN report that blacklists groups or armed forces that harm children by using, killing or maiming and commit rape and other forms of sexual violence against children, or attacks schools and/or hospitals, says 710 children were killed in Afghanistan, 679 in Iraq, 557 Palestinian children died, 368 in Syria and 197 in Sudan's Darfur.
UN doesn't see children Israel killed
Israel has killed more children in Palestine then have died in Syria, keeping in mind that some of those child deaths in Syria can be directly attributed to Israel.
Where is the US in all this?
Their drone killings in numerous countries including children don't get a mention?
Keeping in mind that Israel believe it is entitled to other people's land-