...And who does not ?
This post has been updated- Scroll down!
"Something's happenin' here. What it is ain't exactly clear. There's a man with a gun over there. Telling me I got to beware.. There's a man with a gun over there. Telling me I got to beware"
You know that song "For What it's Worth"? It's playin' in my head right at this moment.
Something is afoot. But what? Let's take a brief trip down memory lane shall we? Perhaps then you'll understand my trepidation?
Prior to the Russian jet shootdown-
Nov.23/2015: Vice Chairman of the U.S. Joint Chiefs of Staff Gen. Paul J. Selva starts his visit to Ankara reportedly to discuss the fight against DAESH and Turkey's border security in the region.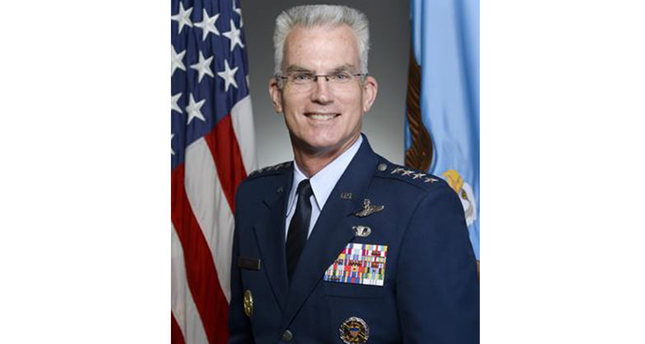 Selva, an air force general and the nation's second-highest ranking military officer, is expected to commence his official talks with Turkish officials today and pay his first visit to Deputy Chief of Military General Staff Gen. Yasar Güler.

During the meetings the officials are expected to discuss the Russian airstrikes on Turkmen-populated areas in Syria as well as other issues pertaining to the region.

Previously the U.S. Transportation Command, Scott AFB, Ill., responsible for managing all global air, land and sea transportation, Selva assumed the post of vice chairman of the Joint Chiefs of Staff on July 31, 2015
November 24/2015 it is all over the news that Turkey had shot down a Russian jet
The timing is certainly curious.
I want to get this latest news posted before it get's too dated. Why?
Because I suspect it's important
. Undoubtedly related to the Saudi/Iran situation.
Keep it under your hat
. The mass
executions carried out by Saudi Arabia
were
intended to provoke Iran.
Turkey.
NATO occupied Turkey, is the "monkey in the middle".
Turkey the sovereign nation gains nothing being caught up in this melee. NATO occupied Turkey will play it's role.
It's vital role.
I believe the PKK will be involved.
The PKK crosses freely between Turkey and Iran
, through the many mountain routes that run between the two nations. The PKK are allies/one and the same with many, but, not all of the Kurds in Iran. The Kurds are for the most part Sunni Muslim.
The Kurds are in an ideal position to kick off terror attacks in Iran. It would be to their benefit to participate in destabilizing Iran.
I wrote about this back in August of 2015:
P5+1 is a distraction. Early Seeds of Iranian destabilization cross the Turkish border
Onto the latest meeting
Top US Military Officer Arrives in Turkey
The chairman of the U.S. Joint Chiefs of Staff Joseph Dunford arrived in Turkey on Tuesday to hold a series of meetings.

Dunford's visit comes amid increased tensions between Iran and Saudi Arabia over the execution of prominent Shia cleric Nimr Baqir al-Nimr by the Saudi authorities.

Saturday's execution prompted attacks on Saudi missions in Iran and saw the axing of diplomatic ties between Riyadh and Tehran.
Dunford was welcomed at Esenboga Airport in the capital Ankara by Turkish and U.S. officials and is scheduled to meet his local counterpart Hulusi Akar on Wednesday, according to military sources.
Dunford goes to Turkey, immediately following the Saudi executions but is
not
greeted by Erdogan or Davutoglu.
He is greeted jointly by US & Turkish "officials"
Who are these officials?
He then was set to meet his "local counterpart" yesterday.
The local counterpart is
Hulusi Akar
In what context is Hulusi Akar, Dunford's counterpart? The use of that wording got me thinking. "Local counterpart"
Counterpart
:
a person or thing holding a position or performing a function that corresponds to that of another person-
Local being locale or location. So Hulusi Akar is Dunford's equal performing the same function in a different locale?
General Hulusi Akar is definitely part of the NATO infrastructure and he has an interesting bio.
Hulusi Akar
The US pretty much runs NATO. So, read on,
General Hulusi AKAR graduated from the Turkish Military Academy as an infantry officer in 1972 and from the Infantry School in 1973.
So, this is about waging war on the ground. Of the covert kind.
Following tours as a Platoon Leader and Company Commander between 1973 and 1976, he was assigned to the Turkish Military Academy as a Cadet Platoon Leader and Data Processing Officer for four years.

He graduated from the Army Command and Staff College in 1982, from the Armed Forces College in 1985 and from the U.S. Armed Forces Staff College in 1987.

He served as a company commander, section chief and branch chief at various units and headquarters including the Turkish General Staff. He also served as an instructor at the Army Command and Staff College and was posted abroad as a staff officer in the

intelligence division

in HQ AFSOUTH / Naples, Italy between 1990 and 1993.
From 1993 to 1994, he was the Military Assistant to the Land Forces Commander, also served as the Chief Public Information Officer. Later on, he continued this assignment for the Commander of the Turkish Armed Forces between the years of 1994-1997. He was subsequently posted as the Commander of the Turkish Brigade – Zenica / Bosnia from 1997 to 1998.

Upon his promotion to Brigadier General in 1998, he commanded the

Internal Security Brigade for two years

, and then served as the

Chief of Plans and Policy in Headquarters AFSOUTH / Naples, Italy between 2000 and 2002

.



Following his promotion to Major General in 2002, he assumed the command of the Military Academy for three years and was subsequently the Commander of the Army Command and Staff College for two years until 2007.

After his promotion to Lieutenant General, he was the commander of Land Forces Logistics and then the Commander of NRDC-T and the 3rd Turkish Corps between 2009 and 2011.

Subsequent to his promotion to the rank of General in 2011, he served as the Deputy Chief of the Turkish General Staff from 2011 to 2013, and the Commander of the Turkish Land Forces from 2013 to 2015. Afterwards, he assumed his current post as the Commander of the Turkish Armed Forces on 18 August 2015.

He was awarded the Courage and Self-Sacrifice Medal by the Turkish General Staff due to his outstanding achievements in internal security operations, Turkish Armed Forces Medal of Service and Medal of Honor for his exceptional service. He was also awarded the NATO Medal and Legion of Merit in Bosnia-Herzegovina during SFOR Operation, the NATO Medal during KFOR operation

,

Korean National Security Legion of Merit

,

the United States Legion of Merit

,

Kazakhstan Armed Forces' 20th Anniversary Medal and Kyrgyzstan Armed Forces General Staff Distinguished Service Medal, Republic of Azerbaijan Distinguished Service in Military Cooperation Medal and Azerbaijan Border Security 95th Anniversary Medal.

His military and professional education includes a number of academic studies at the Middle East Technical University, Political Sciences Faculty of Ankara University. General AKAR holds a PhD in modern Turkish history from Bogaziçi University.
Okay, this guy is definitely linked to the US and NATO. He, from that bio, looks to have been involved with and have experience with covert operations.
So why is the top military dog meeting with his 'counterpart' in Turkey, alongside other officials, but not meeting the elected leadership?
Chairman of the Joint Chiefs of Staff Joseph Dunford


And finally h/t GC: There is also the coup option. Alongside the destabilization of Iran.
UPDATE BEGINS:
Hattip-
rouge k
Excerpt:

"Obama expected to appoint new CENTCOM head U.S. Brig. Gen. Joseph Votel"
As I've suggested: Increasing the destabilization geographically- worsening it in Turkey. Iraq. Syria. Moving into Iran Just take a look at who Obama is expected to appoint to CENTCOM! Highlighting the interesting tidbits:
Joseph Votel
President Barack Obama is expected to put a special operations officer in charge of U.S. Central Command, the headquarters that oversees U.S. military operations against the Islamic State in Iraq and Syria as well as the war in Afghanistan, a senior defense official said Wednesday.
The president's choice is Army Gen. Joseph Votel, commander of U.S. Special Operations Command, to succeed Army Gen. Lloyd Austin, the official said. The official was not authorized to reveal the choice and so spoke on condition of anonymity.
The unusual choice of a special operations commander to head Central Command aligns with Obama's heavy reliance on special operations forces in the intensifying war against the Islamic State, as well as the prominent role that the commandos are playing in Afghanistan a year after the U.S. combat role there officially came to an end.
Votel, 57, is a former commander of the 75th Ranger Regiment and a veteran of the wars in Iraq and Afghanistan. He headed the secretive Joint Special Operations Command before becoming commander of Special Operations Command in 2014.
For What It's Worth?