Not sure why it is this question isn't being asked?
It's clear that the US has the means to do so what with all the bases they've built with the assistance of PKK/YPG in annexed Syrian territory.
Then there is another question that needs asking, this one regarding the Russian response.
Why just west of the Euphrates, Russian leadership, if the territorial integrity of Syria is sacrosanct?
The US downed a Syrian jet that was targeting "SDF forces aka PKK/YPG
Super Hornets
"A US coalition warplane downed on Sunday evening a Syrian regime army jet as a response to attacks targeting a group of Kurdish fighters.
The coalition announced in a statement that a Syrian SU-22 jet dropped bombs near Syrian Democratic Forces positions in southern Tabqa.
"In accordance with its right to defend itself or its partnered force, the Syrian jet was immediately shot down by a US F/A-18 Super Hornet," the statement said.
Meanwhile, the Syrian regime said in a statement that the pilot of the downed jet was missing.
The regime statement also claimed that its jet was downed while on a mission against ISIS militants"
I have no problem with the Syrian government calling the PKK/YPG, ISIS. That symbiosis has been demonstrated abundantly here. What concerns me is it appears the US is enforcing a no fly zone for Syrian forces over their own territory- In a replay of Iraq. I've mentioned this as a probable reality a number of times and here it is actually occurring! No one else is talking about this?
flashback: August 23/2016: A Defacto No Fly Zone Has Indeed Been Created in Syria!
Defacto: being such in effect though not formally recognized: exercising power as if legally constituted......If it walks, and talks like a duck, it's a duck

. And for all intents and purposes a no fly zone has been instituted over Syria as the US and company openly assist the Kurds in their land grabbing, annexation and ethnic cleansing.
When the US chased Syrian jets away from Hasakah- You know Syrian territory that the US has been aiding the kurds in annexation and ethnic cleansing....
Of course at the time the US denied they had created a defacto no fly zone- Yet, then as now, it looks as if they have-
Before we get to Russia...
YPG/PKK say they will retaliate against Syrian Forces if they attack again
General Talal Silo released a statement regarding the Syrian regime forces' attack on SDF positions near Tabqa. The statement said the following:
"After the heroic resistance demonstrated by our troops and the allied forces against terrorism within the Wrath of Euphrates campaign launched by SDF that aims for isolating Raqqa city, and mainly after the Great Battle was started to liberate Raqqa city which is the alleged capital of terrorism and terrorists- during which our forces excellently progressed and liberated many neighborhoods already- the Baathist regime launched a deliberate and expansive attack on the areas liberated by SDF, using warplanes, artillery and tanks June 17, 2017. The attack targeted a territory liberated by SDF three months ago as part of the campaign to liberate the Tabqa town and the Euphrates Dam.
Syria want's their Dams back and pardon the pun, they have dam good reasons for wanting their water/electricity supply and rich farmland back!
"We confirm that if the regime forces continue their attacks on our sites in Raqqa governorate, it will oblige us to use our right to legitimate defense and retaliate."
Those sites are Syria's territory- They don't belong to a pack of terrorists the US threw their big guns behind-
Onto Russia's threat:
Link- Any aircraft operating west of the Euphrates will be tracked by anti-aircraft forces...
The Russian Defense Ministry said in a statement:


"Any aircraft, including planes and drones belonging to the international coalition

operating west of the Euphrates river,

will be tracked by Russian anti-aircraft forces in the sky and on the ground and treated as targets."

According to the Financial Times, Russian deputy foreign minister Sergei Ryabkov told reporters:


"What is this other than an act of aggression in violation of the norms of international law? This, if you like, is help for the terrorists that the US are fighting under what they call their anti-terrorism policy."
This is being ballyhooed as some big threat! I don't see it. It's not even a response to the attack made against the Syrian plane in my opinion.
It's what's happening east of the Euphrates that should concern Russia if the territorial integrity of Syria was really the priority.
We should be able to look at a map and understand that water control is the aim of Israel 2.0 aka Greater Kurdistan. Much like Israel the 1st- As Israel 2.0 is formed taking in the Tigris and the Euphrates...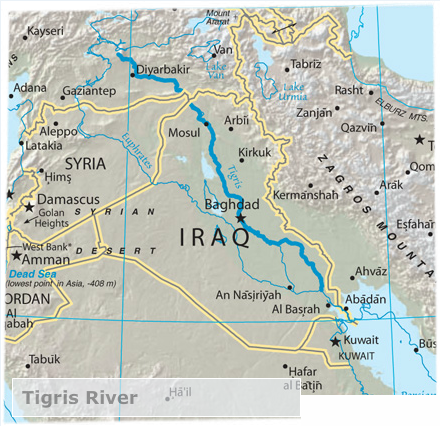 I noticed

Mr

Doğu Perinçek
, over in Turkey was using the Israel 2.0 title recently...
Getting harder to deny now... Read that and have it bookmarked- when I find that item it will be here.....
From earlier today: