A few days ago I came across this news
-
Israel harvested 18,000 organs from dead Syrians during the war
Israel's involvement in organ harvest and trade has been discussed previously here at the blog. So, this latest report was not particularly startling to me.The quote used in the title was from a report in 09 regarding
Israel's involvement in the organ trade "business" aka black market
. I'm quite certain this disgusting trade practice is one of the ties that bind them, Israel's military complex, to the Kurdish militias operating massive smuggling rings from the middle east to Europe.
Before I get to the news regarding Syrians have their organs harvested by interested Israeli parties, let's read a bit more from the '09 news-
Link
-
Washington Report on Middle East Affairs
Nancy Scheper-Hughes is Chancellor's Professor of Medical Anthropology at the University of California Berkeley, the founder of Organ Watch, and the author of scholarly books and articles on organ trafficking. She is the pundit mainstream media call upon when they need expert commentary on the topic.5
While Scheper-Hughes emphasizes that traffickers and procurers come from numerous nations and ethnicities, including Americans and Arabs, she is unflinchingly honest in speaking about the Israeli connection:
"Israel is at the top," she states. "It has tentacles reaching out worldwide."6
In a lecture last year sponsored by New York's PBS 13 Forum, Scheper-Hughes explained that Israeli organ traffickers, "had and still have a pyramid system at work that's awesome...they have brokers everywhere, bank accounts everywhere; they've got recruiters, they've got translators, they've got travel agents who set up the visas."
Lest this sound simply like a successful international concern, it's important to understand the nature of such a business.
As Scheper-Hughes describes it, organ trafficking consists of "paying the poor and the hungry to slowly dismantle their bodies."
"Israel harvested 18,000 organs from dead Syrians "
(AhlulBayt News Agency) - The Damascus university medical doctor heading Medical Forensics department Dr. Hussein Nofal estimates that at least 18,000 Syrians have had organs removed during the war thus far.
Last December another Israeli organ trafficker was arrested by Interpol police at the Istanbul airport. After forty days in Turkish custody, he was extradited back to Israel to face charges. The organ smuggler had made arrangements to tap the large destitute Syrian migrant population in Turkey to coordinate illegal organ surgeries with local doctors in small private hospitals. He already had charges against him for his illicit operations amongst impoverished organ donors in Kosovo, Azerbaijan and Sri Lanka from 2008-2014. He had also placed ads in Russian newspapers in search of potential donors. As is typical, no information or medical follow-up is ever given to donor victims who often suffer complications. For example one boy in Kosovo was paralyzed after his kidney removal.
DW
A suspected Israeli organ trafficker who was wanted on an Interpol red notice has been arrested at Istanbul's Ataturk airport. A court has ordered that he be extradited to Israel

Boris Volfman was arrested at Istanbul's Ataturk airport on suspicion of organ trafficking and fraud after flying from Bangkok on Friday night, Turkey's Dogan news agency reported.
The Ukrainian-born Israeli citizen reportedly came to Turkey to harvest organs from desperate Syrian refugees, the daily Vatan newspaper reported.
A court on Saturday ordered his extradition to Israel after a 40-day arrest period.
BBC- Key Suspect in Kosovo Organ Trafficking Arrested in Israel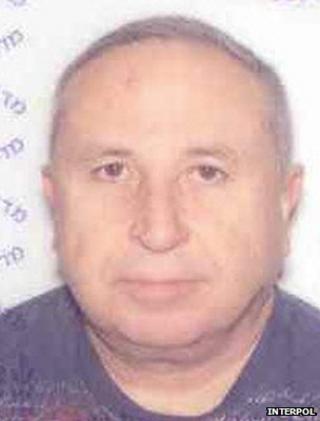 Israeli police have not confirmed the arrest or what alleged offence they are investigating. EU prosecutors suspect

Moshe Harel of masterminding an illegal organ trade involving a clinic in the Kosovan capital, Pristina.

His arrest was announced to a court in Kosovo on Thursday, an EU press officer in Pristina told the BBC News website.

Israeli newspapers have recently reported the arrest of 10 people over an international organ-trafficking network,

but it is unclear if

Mr Harel

is among them. But he is

known to be among nine people indicted in the Kosovo case,

which relates to organ transplants carried out in 2008.

Explains one aspect of Israel's

helpfulness

regarding the medical treatment of wounded Syrians. And the necessity for all those field hospitals Israel set up because

they care. This past week: