Via the Aviationist: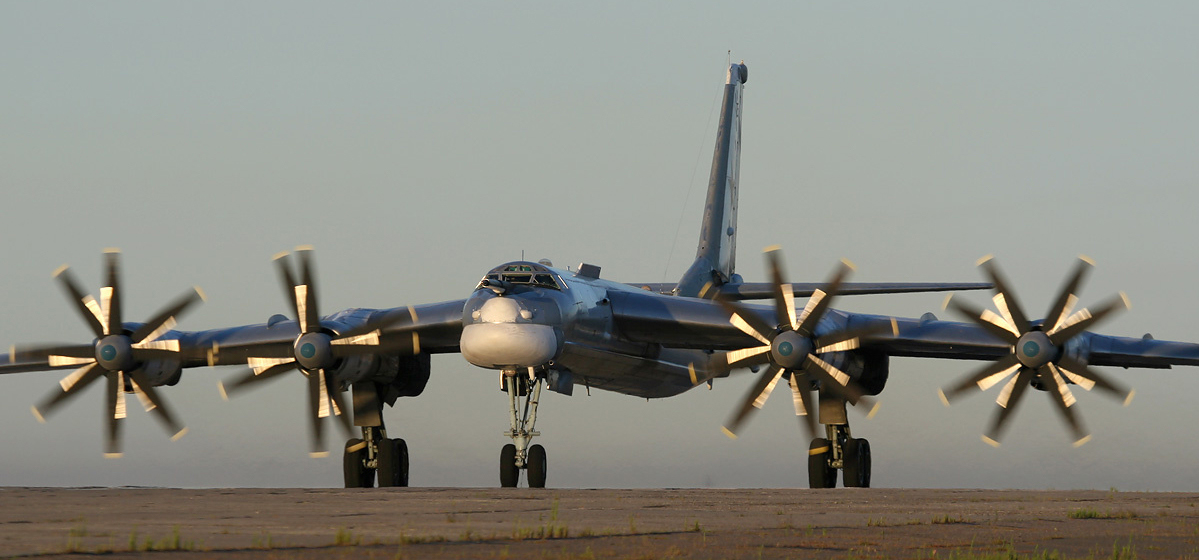 Image accompanying article
Russian long-range Tupolev Tu-95 "Bear" bombers launched cruise missile strikes against targets said to be controlled by Daesh Takfiri terrorists in the Syrian provinces of Deir al-Zour and Idlib on Sept. 26, 2017.



The strikes were largely in retaliation for the death of a high-level Russian commander in the region, Lieutenant General Valery Asapov. Asapov was most recently reported as commander of the 5th Red Banner Army. He was posted to Syria on special assignment as a senior military adviser. Lieutenant General Asapov died in a mortar attack by Daesh terrorists during operations outside Dayr al-Zawr over the weekend. Asapov's death happened approximately 450 kilometers (280 miles) northeast of Damascus, the Syrian capital. Some Russian internet blogs have partially blamed U.S. interference, including intelligence leaks in the region, for Lieutenant General Asapov's death.
It's pretty certain that the US passed the intel to their proxies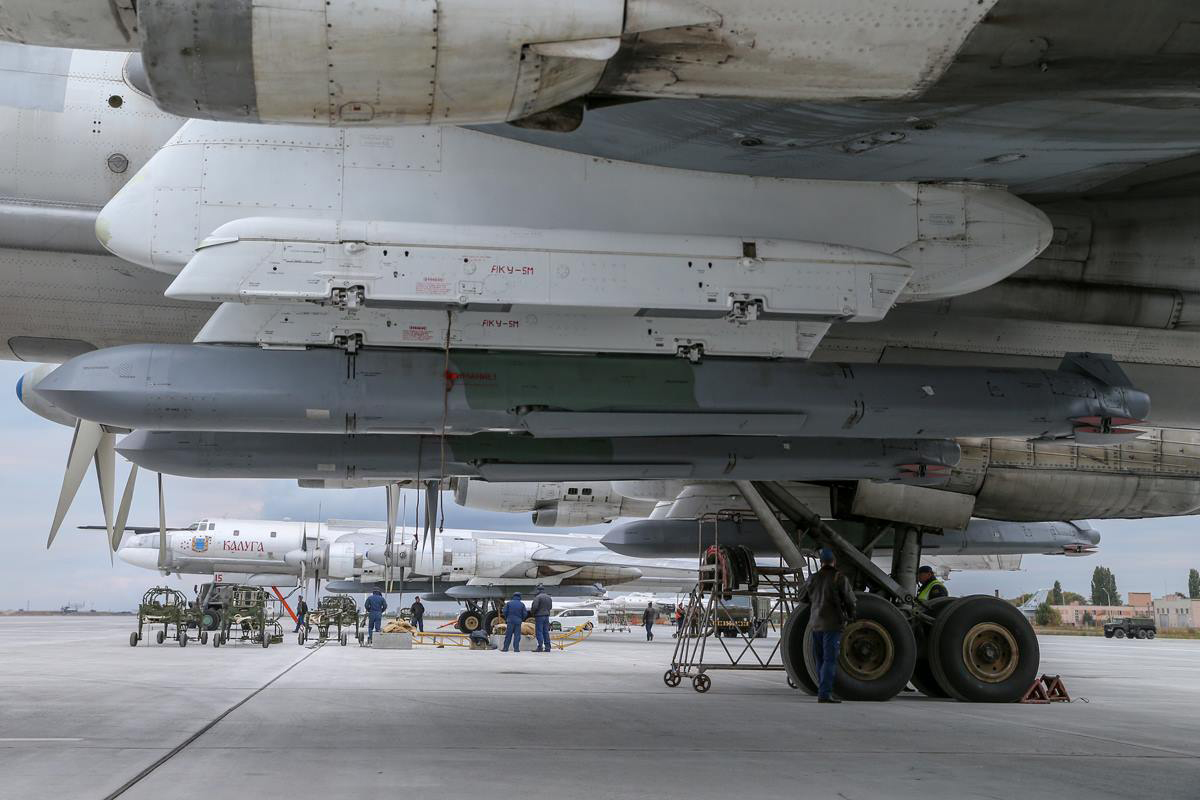 KH101 Cruise Missile
The KH-101 cruise missile has an effective combat range of 2,790-3,000 miles (about 4,500+ kilometers) and can carry a variety of different warheads depending on the target to be struck

. This newest of the Russian cruise missiles is reported to have low-observable

("stealth")

characteristics and is

capable of adjusting its targeting while in flight to the assigned target.

It's accuracy is reported as "within 10 meters". Russian media reports showed the missiles striking large buildings as

well as encampments in the Syrian desert.

The Russian Bear/KH101 strikes on Deir al-Zour and Idlib were escorted by a number of some version of Sukhoi Su-27 fighter aircraft as the strike package flew over Iran and Iraq on the way to the missile launch point.
Looks as if the Russia built bridge, mentioned yesterday, aided SAA & allies as they surround Deir ez Zor- So Russia aided the Syrian offensive!
WaPo
Russian-backed Syrian government forces have all but encircled Islamic State militants in the eastern city of Deir el-Zour, a group that monitors the war said Wednesday.
The state-run news agency

SANA said pro-government forces are battling the militants in the village of al-Husseiniyeh on the eastern bank of the Euphrates River,

across from the remaining militant-held pockets in the city. The Britain-based Syrian Observatory for Human Rights said retaking al-Husseiniyeh would leave the militants fully surrounded.