If early reports are accurate, clearly Russia is on board with this. I would assume Syria is also accepting of this move despite whatever words are uttered in opposition. Talk is cheap.
Daily Sabah
The Russian military started to withdraw its forces from Syria's Afrin Friday as Turkey prepares to carry out a military operation against the PKK-affiliated People's Protection Units (YPG), Anadolu Agency reported Friday.

The Russian security forces deployed in northeast Kafr Jana region of Afrin city started leaving the area, according to reliable sources in Afrin.

Some of the Russian security assets have reached Nubl and Zahra towns, on the outskirts of Afrin, which were currently held by the Assad regime.

The reports came shortly after Turkish Defense Minister Nurettin Canikli said that Russia informed Turkey about its plans to pull out its military assets from the Syrian district.

The minister said talks between Turkish and Russian officials regarding the operation will continue.

An operation in Afrin -- a region bordering Turkey's Hatay and Kilis provinces -- is widely expected in the wake of Turkey's successful seven-month Operation Euphrates Shield in northern Syria, which ended in March 2017.
After Turkey issued several severe warnings of an imminent operation, the terrorists in Afrin are now hiding out in shelters and pits in residential areas there.
Doubtful the Turks will use a whole lot of air power- Rather I suspect we'll be looking at boots on the ground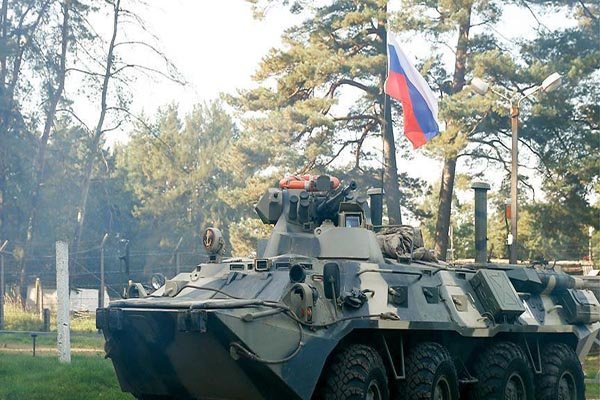 Mehr
The US is NOT part of this move. The US has made clear they don't want the double crossed Turks to attack the US backed terror crowd.
Turkishminute
"We would certainly call on Turks not to take any action of that sort," US State Department Spokesperson Heather Nauert said at a press briefing on Thursday in response to a reporter's question about Turkey's preparations for what is believed to be an imminent invasion.

Turkish Chief of General Staff Gen. Hulusi Akar and National Intelligence Organization (MIT) Undersecretary Hakan Fidan on Thursday paid a visit to Moscow at the invitation of Russia's chief of general staff, Valery Gerasimov where regional issues, recent developments in Syria and the Astana-Geneva processes, related to the Syrian settlement, were discussed.
Daily Mail
"The Afrin operation will take place," Defence Minister Nurettin Canikli told A Haber television.
"The presence of all the terror lines in northern Syria will be removed. There's no other way out," he said.
Turkish troops fired on several YPG targets in Afrin to prevent the formation of a "terror corridor" on the border, the state-run Anadolu news agency reported.
Army howitzers in the frontier Hatay province launched at least 10 rounds of artillery fire, targeting the "terror nests of the terror organisation in Afrin," Anadolu said.
A military convoy of 20 buses carrying Syrian opposition rebels backed by Ankara also crossed over into Syria, Turkish media reported.
Canikli said with the shelling "in fact, the operation has de facto started."
Asked about the timing of a ground incursion, Canikli said: "It could be tomorrow, it could be in the evening. What we say is that this operation will take place."
Related: