So is Putin helping Erdogan with the upcoming election with this deal?
Maybe a duo back washing for both parties since Turkey is purchasing the S-400?
I think there is some of the above mentioned cooperation going on.
Perhaps some economic help since the west has been playing hardball with Turkey for some time now.
Daily Sabah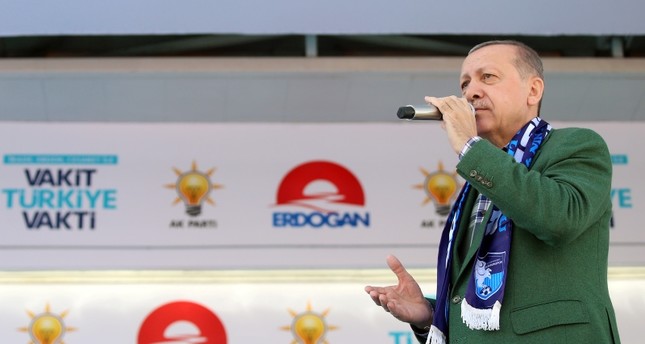 "President Recep Tayyip Erdoğan on Saturday

said Ankara and Moscow reached an agreement to reduce the price of the natural gas imported from Russia by 10.25 percent after long negotiations.
Speaking at a rally of the ruling Justice And Development Party (AK Party) in eastern Erzurum province, Erdoğan said Turkey demanded a discount on the price of the natural gas from Russia via the Blue Stream and the Western Line in 2015.
The President said Turkey will also get a refund of $1 billion for the purchases made in the last two years

when Gazprom initially agreed on the discount in early 2016.
Gazprom later on unilaterally canceled the 10.25 percent discount applied to natural gas and Turkey applied to the international court of arbitration to resolve the dispute.
Turkey, the second biggest consumer of Russian gas after Germany, imports around 30 billion cubic meters of gas from Russia annually via the two pipelines."
Last week I was saying to my husband,

it doesn't make sense that the nation state of Turkey would shoot down the plane

, for the most obvious, simple, plain, common sense reason, Turkey is very reliant or dependent on Russia for it's energy needs!
That's a fact!
If oil was a consideration for the Turkish authorities in their decision to shoot down a Russian jet, they would have had good reason to hold fire.
Of course the Russian jet was shot down by the Turkish military heavily embedded with NATO prior to the coup- because it made ZERO sense for Turkey the nation state to engage in behaviour that was against their own interest- A point made repeatedly here by yours truly!
Daily Sabah continues:

"The private sector in Turkey imports 10 billion cubic meters (bcm) of natural gas per year, representing over 30 percent of Russia's gas exports to Turkey.

Out of 48 bcm, 38 bcm was imported by the state-owned crude oil and natural gas pipeline and trading company, BOTAŞ"
Contained in January 2018 post: Construction of Turkish Russian Pipeline More then 50 percent done
"More than 50 % of the construction pipeline that will supply Turkey with Russian natural gas under the Turkish Stream project has been completed"
From 2016: Who Suffers From Russia, Turkey Pipeline Deal?
The deal is good for Turkey. It is not so good for Ukraine and Bulgaria, who will lose out now that the South Stream pipeline is no longer needed. Bulgaria was going to collect transit revenues from that deal.
So making the deal with Turkey makes life tough for Ukraine- I'm sure Putin has thought about that!
Two previous posts related to the situation in and around Syria, including Russia and Turkey: