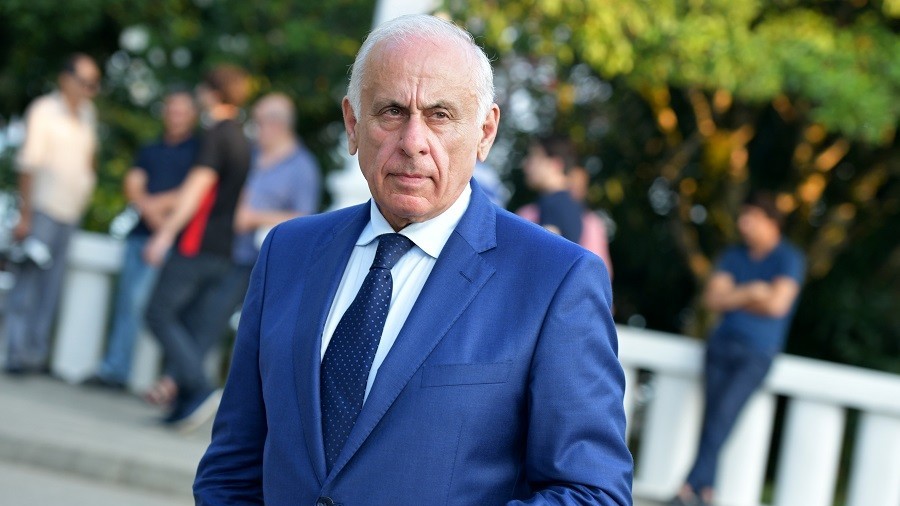 Prime Minister of Abkhazia Gennady Gagulia has died after his cortege got in a car accident en route from Sochi's airport to his home republic, local authorities confirmed.

"Yes, we can confirm the information [of Gagulia's death]," the government spokeswoman Diana Zantaria told Sputnik. According to preliminary information, the head of the government was still alive on his way to the hospital. No one else was injured in the accident, Zantaria noted.

The premier's cortege got into an accident around 10pm local time just after passing the police post on the outskirts of Mussera. Gagulia was making his way back to Abkhazia from the Russian city of Sochi where he landed after making an official visit to Syria, a source told Interfax.
Abkhazia officials in Syria- Saturday September 8- PM Dead in Car Crash

Damascus, SANA – President of Abkhazia Raul Khajimba (pictured) and the accompanying delegation on Saturday met members of Damascus Chamber of Commerce and a number of economic and business figures to discuss cooperation prospects in the fields of tourism, agriculture, trade, and investment projects.


Al-Khalil said Abkhazia's three ports on the Black Sea will make shipping trips shorter and easier, and that there have been talks to establish a regular shipping lane to reduce costs and time.

Chairman of Damascus Chamber of Commerce Ghassan al-Qala'a said that Syrian businessmen are open to cooperating with friendly countries, and that the Chamber signed an agreement with its Abkhazian counterpart.
Syria and Abkhazia Ink Two Cooperation Agreements

On Thursday, Syria and Abkhazia signed two agreements that enhance cooperation in various fields.
The first agreement stipulates the establishment a joint committee for economic, commercial, scientific, technical and cultural cooperation, while the second one provides mechanisms for trade and economic cooperation between the two friendly countries.
Seems a suspicious death. Timing? Location? Russia. Abkhazia - break away Georgian province- Georgia. Syria. Black Sea.