A good follow up to yesterday's post:
"It's Not Too Late to Stop Turkey From Realigning With Russia" ?
Dmitry Peskov
"Russia hails a tough stance of Turkish President Recep Tayyip Erdogan in response to the United States' pressure on Ankara over its deal on purchasing Russia's S-400 missile systems, Kremlin Spokesman Dmitry Peskov told "Moscow. Kremlin. Putin" program on Rossiya-1 TV channel.



"The pressure has been indeed unprecedented. We welcome a rather tough and peremptory position of President Erdogan. We believe that only this position allows us indeed to build a free and sovereign dialogue,"

Peskov said, commenting on Ankara's statements on the S-400 deal.

According to Peskov, there are very few countries in the world, which can act in this sovereign way, and Russia and Turkey are among them.

On April 9, US Secretary of State Mike Pompeo warned the Erdogan administration that Ankara won't be eligible for the F-35 manufacture and purchase program following the deployment of Russian S-400 missile systems.

In November 2016, reports emerged that Russia and Turkey were negotiating an S-400 missile system supply deal. In September 2017, Moscow confirmed the deal had been signed, while Turkish President Recep Tayyip Erdogan announced that Turkey had already transferred the advance payment. The US is actively trying to cripple Turkey's attempts to purchase Russia's S-400 systems"
HEADS UP: Cyprus is a flashpoint location (a

critical

situation

or

area

having

the

potential

of

erupting

in

sudden

violence)

Expect Cyprus to become inflamed.
With a probable move made by Greece on the island itself and in the surrounding waters-This move will be undertaken to increase pressure on Turkey. The plotting for a regional remake continue.
Links:
"This will add to the positive political cooperation developing among the countries of the East Med region," Ellinas said, reminding that Jordan is already a member of the East Mediterranean Gas Forum (EMGF), along with Cyprus and Greece. "The tripartite will cement this relationship. But even though energy is on the agenda, it will not have any direct bearing on the gas developments in the East Med. Despite political statements on energy cooperation, Cyprus cannot export natural gas to Jordan – it is not feasible," Ellinas said, adding that, in any case, Jordan has signed deals with Egypt and Israel to secure the gas it needs and it is also importing liquefied natural gas (LNG).
Cyprus, Greece and Egypt and more importantly Cyprus, Greece and Israel, which met on 20 March in Jerusalem with the participation of US Secretary of State Mike Pompeo, have also bolstered cooperation, agreeing to boost the development of energy resources and security in the eastern Mediterranean"
Long, long time readers here may recall that there were "Kurdish refugees" safely ensconced in the British base in Cyprus. You can be ASSURED these were not refugees of any sort.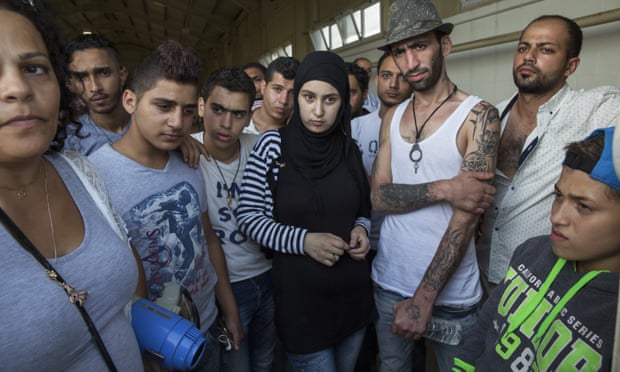 The Greece-bound refugees accidentally landed on territory that forms part of one of the British sovereign bases at Akrotiri on 21 October
In 1998, a boat carrying mostly Iraqi and Syrian Kurds was

brought ashore with the aid of British forces

. However, due to the legal and political status of the base, the group of 67 asylum seekers remain stuck on the base

almost 17 years later.
Accidentally landed at a sovereign British base just 5 years ago?
Akrotiri and Dhekelia
The territory serves an important role as a station for signals intelligence and provides a vital strategic part of the United Kingdom communications gathering and monitoring network in the Mediterranean and the Middle East.
While Iraqi and Syrian Kurds (PKK?)
brought ashore by British forces remain at the base 17 years later??

(
Could these have been some of the infamous Kurdish children fighters? If so imagine a group of highly trained 30 ish year old fighters, right on the base, ready to be deployed.
Keeping in mind Cyprus has sheltered PKK previously... (not so long ago history)