A round up of news
1- Turkey, Russia agree to work for truce in Libya
No: 156, 22 July 2020, Joint Statement on the Turkish-Russian High-Level Consultations on Libya (Ankara, 22 July 2020)

The Republic of Turkey and the Russian Federation whose leaders launched an initiative in Istanbul on 8 January 2020 to de-escalate the situation on the ground and to pave the way for a political process in Libya,

- Reaffirming their strong commitment to the sovereignty, independence, unity and territorial integrity of Libya, as well as to the purposes and principles of the UN Charter;

- Expressing the conviction that there is no military solution to the Libyan conflict and it can only be solved through a Libyan-led and Libyan-owned, UN-facilitated political process;

- Emphasizing the necessity to combat terrorist individuals and entities as designated by the UN Security Council;

- Reaffirming their determination to continue bilateral interaction in order to achieve security and stability in the country and improve the humanitarian situation;

Agreed on the following:

1. Continue joint efforts, including encouraging the Libyan parties, with a view to creating conditions for a lasting and sustainable ceasefire.

2. Facilitate the advancement of the intra-Libyan political dialogue in line with the conclusions ofthe Berlin Conference on Libya (19 January 2020) and in coordination with the UN.

3. Call upon the parties to take measures in order to ensure safe humanitarian access and delivery of urgent assistance to all those in need.

4. Consider creating a Joint Working Group on Libya and convene the next round of consultations in Moscow in the near future.
Still not taking the claims of the Russia backing Haftar at face value- The info always comes from questionable sources.
2- U.S. Says Russian Military Supplying More Weapons And Vagner Group Fighters To Libya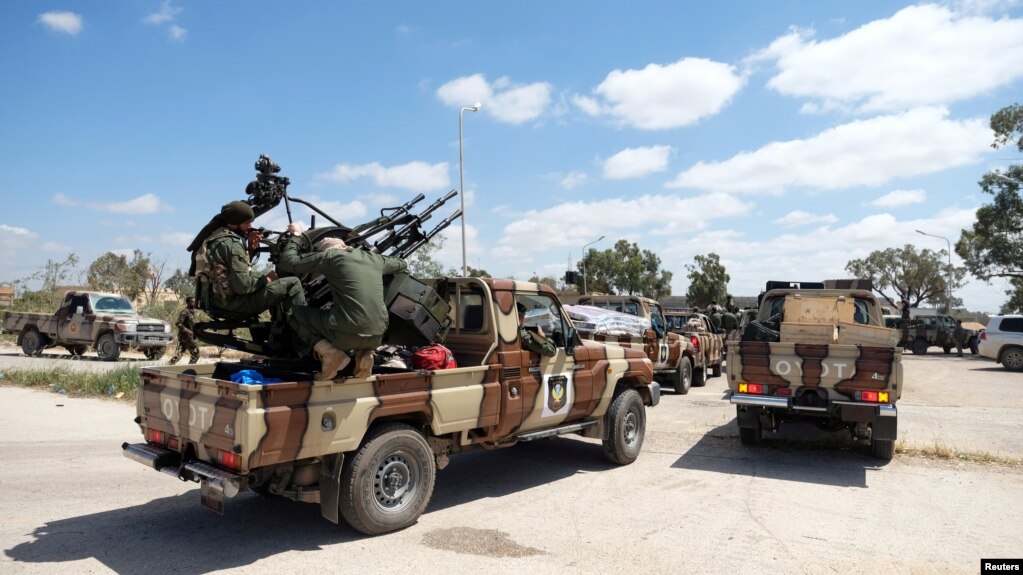 Haftar's forces
The Pentagon released photos it said showed Russia continues to provide supplies and equipment to the Vagner group, a Russian private military company.
Fence sitting until some information of substance comes my way. US claims just don't do it for me.
3- Chaos in Libya and a dam dispute in East Africa reflect a world without U.S. leadership
A WaPo editorial that is interesting for the spin, certainly. When one reads it, one understands the US has been "leading" all along. The problem appears to be that others aren't following.
Maybe WaPo's headline should reflect that reality? "Regional players make own choices instead of heeding US dictates?"
"The Trump administration has sent confusing messages about where it stands. The State Department has backed the Tripoli-based, U.N.-recognized government, while President Trump last year endorsed warlord Khalifa Hifter, who commands forces controlling the eastern part of the country"
"Active neutrality"? Or playing all sides?
The Trump administration's attempt to mediate an accord among the countries faltered; a tilt by Mr. Trump toward Egypt,

(the US favoured Egypt)

Foreign Policy reported, caused "confusion and discord" over U.S. policy. The African Union is now mediating talks, and this week there were reports of progress.
If the African Union can work it out, with progress being reported, who needs U.S. leadership?
Though I suspect the US is firmly planted behind the African Union via Africom.
Perhaps all this US leadership is the problem?
"The United States doesn't lack leverage: Ethiopia and Egypt are both long-standing U.S. allies and major aid recipients. "

"The big loser in Libya and on the dam looks to be Egyptian ruler Abdel Fatah al-Sissi, whom Mr. Trump has called "my favorite dictator."
He's the favoured dictator of many on the "left" as well.
"U.S. fecklessness has been a boon to two autocrats, Turkey's Recep Tayyip Erdogan and Russia's Vladimir Putin,"...
Same old, same old. See opening memorandum. Egypt and Ukraine are interesting partners in the Libyan situation...
4- Macron Calls for Sanctions over Those Interfering in Libya- France Included?
Arms sanctions, Macron said, were necessary "to achieve a ceasefire and unlock a real dynamic towards a political resolution of the Libyan conflict," he told reporters at the Elysee Palace alongside his Cypriot counterpart Nicos Anastasiades.
5- US fighter Jet Harasses Iranian Passenger Plane- Embodiment of US Terrorism
The harassment of an Iranian Mahan airliner by two US warplanes flying over Syrian sky is an objective symbol of the US terrorist acts against civilians, including children and women, and a clear violation of international laws and agreements regarding civilian flights," said Mahmoud.

"The act of aggression against Iranian airliner is in line with US actions in support of terrorism and the plunder of the wealth of the Syrian people," he added.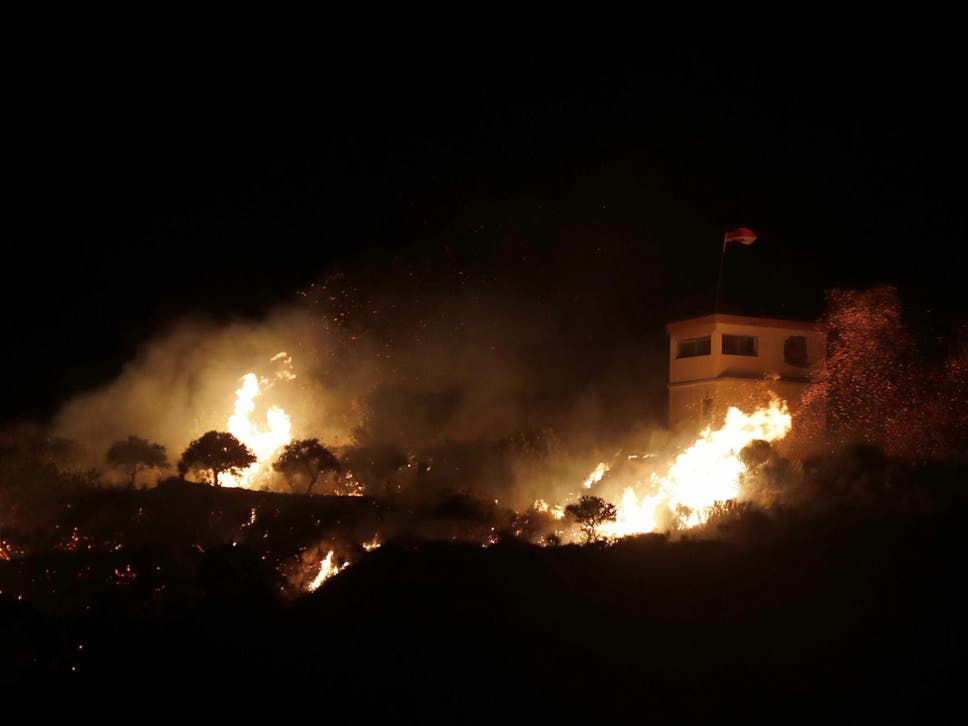 Israel's latest handiwork
6- Israel continues striking Syria- Within the past 24 hours
"Israeli aircraft have attacked several military targets in Syria after "munitions were fired" towards the disputed Golan Heights region, the Israeli army has said.

The Israel Defence Forces said in a statement that its helicopters struck Syrian armed forces observation posts and intelligence collection systems.

Anti-tank guided missiles hit three outposts in Quneitra, southwest Syria, wounding two people, Syrian state news reported, quoting a military source.

The strikes came hours after the Israeli military said fragments from an explosion on the Syrian side of the border had damaged a civilian building and a car in the Israeli-occupied Golan Heights, which it seized from Syria in 1967 and later annexed.

Tensions in the region have flared after an air strike in Damascus on Monday – widely believed to have been carried out by Israel – killed five foreign fighters, including a member of Hezbollah"