So, it's been a week of extreme cold already.... Starting December 25th and still going. News from the local FREEZE- This morning hubby and I were out to take our daughter to the GO stop in St Kitts aka St Catharines.
It was -24 C or -11 F at 8:00 am December 31/2017. Wind chill sitting at -29 C
It is presently 1:08 pm EST and it's -15 Celsius or 5 Fahrenheit
Gosh that map makes me think of the glaciation maps during the last ice age...
The image above shows Alaska as being "mild". However that is measured?
You'll notice that Alaska was not totally glaciated. As above, so below.
However, where I live, it was! Miles deep of ice.
The Laurentide Ice Sheet extended well into the US too!
Cold in Canada & US to Extend Into 2018
As we move into the new year,

it looks like the cold temperatures are going to be coming with us.



According to Brett Anderson, senior meteorologist with AccuWeather, 80 per cent of Canada will experience temperatures significantly below normal over the next one to two weeks.

"On average, we're probably looking at temperature anywhere from 6 C to 12 C below normal, which is pretty significant for the next ten days or so, on average," Anderson said.

This widespread cold air mass concentrated across the eastern two thirds of North America, going all the way down to Texas and Florida, is the coldest relative to normal in the northern hemisphere, with Europe seeing near to above normal temperatures this winter.

"The coldest air relative to normal is going to be centered right across much of North America over the next one to two weeks," Anderson said. "This large area of cold air is pretty rare, you don't see them too often."
Various parts of Canada
Ottawa and region- Cancelled the New Years Eve Festivities
A Canada 150 celebration on Parliament Hill, along with many outdoor events across the city, have already been cancelled due to extreme cold.
Montreal: Extreme Cold To Last into the New Year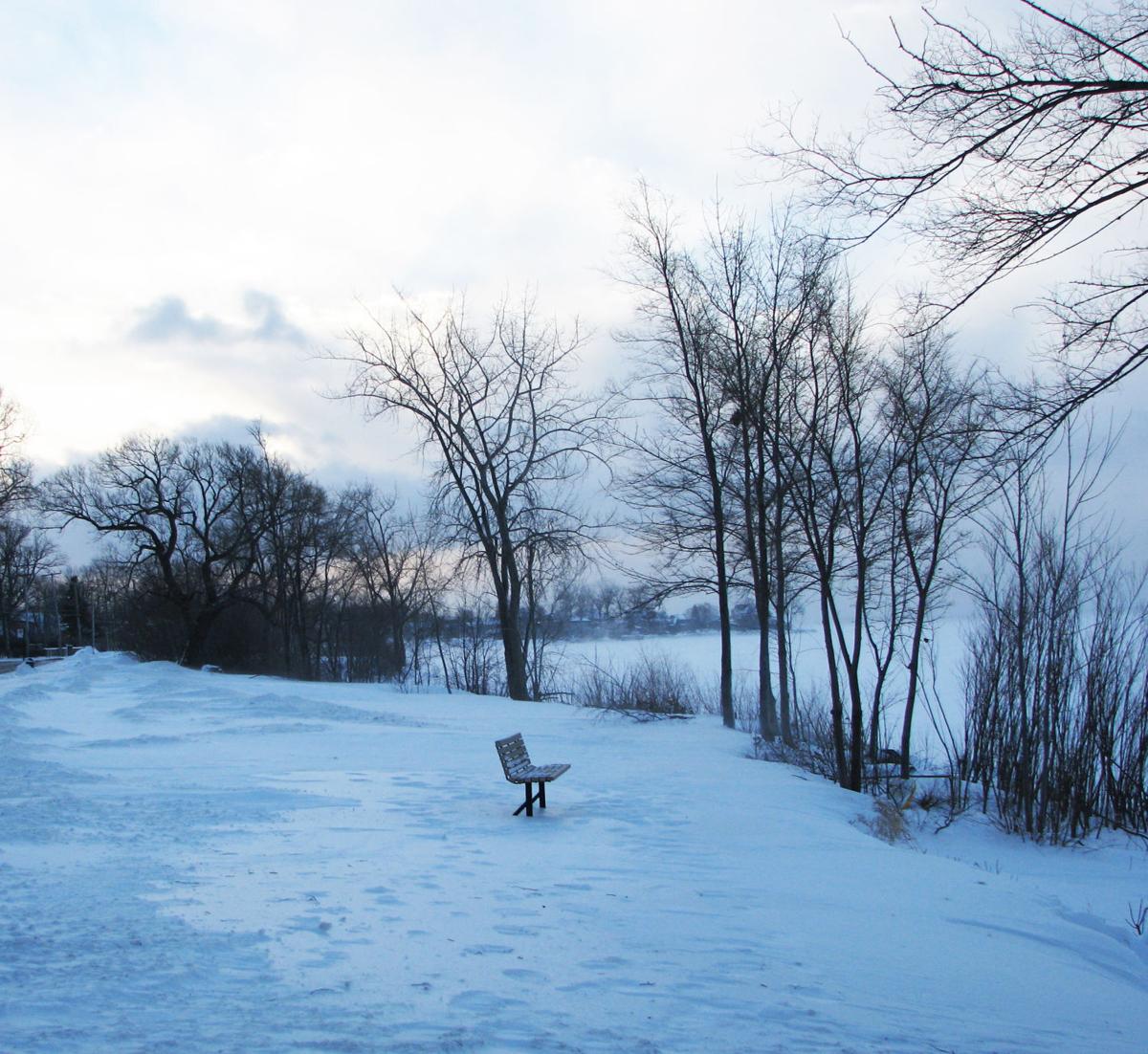 The extreme cold conditions will impact outdoor New Years Eve celebrations from coast to coast.


Extreme cold covers nearly two-thirds of North America on this New Years Eve, with widespread weather warnings in place from the Prairies to Atlantic Canada and into the deep southern US
Toronto
The year will be coming to a bitterly cold end in the City of Toronto.

At 4:37 a.m. today, Environment Canada continued its extreme cold warning, advising people to expect a "multiday episode of very cold wind chills".

"A fresh surge of Arctic air is encompassing the entire province in its icy grip," explained Environment Canada. "Although winds are relatively light, the extreme cold is expected to produce wind chill values below minus 30 this morning, and again tonight.
Energy Use Soars- Saskatchewan-
Cha-ching cha-ching the carbon tax cash register rings!
"This is the greatest use we've seen ever in our history," Burdeniuk remarked. "Usually when we have a peak day it will be one, maybe two days. To have seven in a row? That's unheard of."

While the cold is setting consumption records for SaskEnergy, it's also going to leave a mark on people's wallets
Multiple First Night Boston events canceled due to extreme cold
City of Cleveland to keep several 24-hour warming centers open due to extreme cold
St. Louis County ends carriage rides in extreme cold
One of the longest longest running AGW prediction was disappeared from the net in 2015- It's now 2017, so 17 years later the Global Warming Cult, led by banks and big oil along with their phony green shills, still couldn't be more wrong, but, they can at least hide their lies. Which explains why I couldn't find any sign of the wrong, as usual, claims.
"Children won't know what snow is"
However, the warming is so far manifesting itself more in winters which are less cold than in much hotter summers. According to Dr David Viner, a senior research scientist at the climatic research unit (CRU) of the University of East Anglia,within a few years winter snowfall will become "a very rare and exciting event".
"Children just aren't going to know what snow is," he said.
Record Breaking Winter Cold? Don't Worry, the Climate Explainers Have it Covered
For temperatures and duration of chill...
A general interest story
Trekking to the South Pole- During the beginning of the warm season
Qobin, 36, had trekked 85 kilometres of the 111-km journey on skis over five days, according to Datuk Akmar Hisham Mokhles, advisor of the 7 Continents Exploration Club (KE7B).

"I received a satellite telephone call from Qobin who informed me that the current expedition was his most difficult. The extreme cold, of negative 26 degrees Celsius, had numbed two fingers of his left hand and he cannot feel anything at all with them.
Thinking to myself as I read the Trekking news-, Wow... Extreme cold of negative 26 degrees Celsius in Antarctica- beginning of the warmer season- and my temperature today at 8:00 am was minus 24 celsius- beginning of winter.

"Qobin said several explorers from other groups had to be rescued and failed to complete their ski exploration to the South Pole due to the prolonged numbness of the hands and it is feared that they had suffered frostbite," he said in a statement here today.

Qobin began his trek over 111km to the South Pole last Friday.....
Happy Freezin' New Year- Never Stop Questioning the Endless Stream of Lies!