I really want to address the whole Santa meme regarding this club attack-
After having looked high and low,
I cannot find one image of this perp dressed as Santa Claus.
A dark hat/jacket and pants, carrying a knapsack does not make a Santa Claus
Google image search for Santa Claus
Can a reader please provide me an image of a red attired, fake white bearded perp at the Istanbul club?
- Two embedded videos in the previous post show nothing remotely like a Santa Claus as most commonly known and identified.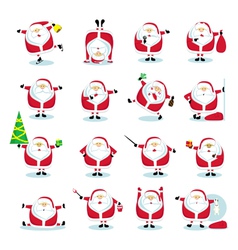 Until I can verify an image of a Santa Claus gunman- I'm not taking the reports at face value.
HOWEVER... The claimed Santa sighting may serve a couple of purposes-
One Purpose?
May be to tie the shooter to some Turkish security/law enforcement who may have been attired as Santa Claus that night. There were a few claims to that affect.
Secondly...
Santa is the bearer of gifts
-
The meme of a Santa attacker may have been transmitted as a message to interested participants- higher ups- the parties truly behind this attack- the 'gift' had been delivered.
From the previous post:
"Private NTV news channel said the assailant entered the upscale nightclub, on the shores of the Bosporus, on the European side of the city, dressed in a Santa Claus outfit"
Curiously NTV has an interesting partnership. NTV from Turkey is partnered with MSNBC
Link
NTV - MSNBC is a television station in Turkey, providing News portal including contemporary, world, economy, health, life, technology, culture and arts, sports programming.
Mutual twitter:
https://twitter.com/ntvmsnbc?lang=en
ntvmsnbc
@

ntvmsnbc
So, that's interesting? Right?
Let's recall MSNBC, the coup attempt in Turkey and the intentional implantation of disinfo? Do my readers remember the incident being referred to?
MSNBC/ Mr Kyle Griffin and the implantation of intentional disinfo?
Producer tweets then deletes Erdogan sought asylum in Germany as coup attempt unfolded.



The Turkish embassy in the U.S. on Monday demanded an apology from a major U.S. news network for an "utterly unacceptable" and "false" report regarding a recent coup attempt in Turkey.
"[Kyle] Griffin's report that during the July 15 coup attempt Turkish President Recep Tayyip Erdoğan requested asylum in Germany was absolutely false, unacceptable and had no credible supporting evidence whatsoever," the embassy wrote in a letter to NBC News.
The question comes down to this?
Would NTV plant intentional disinformation knowing it would be widely disseminated?
T
he answer is...Of course they would!
All media outlets engage in that deceptive behaviour!
MSNBC did it at the time of the coup?
Why wouldn't NTV engage in the same behaviour?
There is no reason to think they would not!
It was earlier mentioned that this club has a wonderful view of the bridge across the Bosporus renamed for all those that died at the hands of coup plotters-
"The bridge is itself now haunted by history and named after the victims of the failed July 15 coup attempt after it became the site of fierce battles between plotters and protesters"
The club was hit, targeted, chosen with the intent to stir up coup memories- And to demonstrate that point, again-
The shooter took a picture of himself in Taksim Square!
Think that's a coincidence? Think again!
The suspect is pictured wearing a heavy hooded jacket and staring coldly into the camera, on a street thought to be just off Taksim Square, before the massacre on New Year's Eve.
The killer is taunting Turkey's leadership and Turkey, the nation.
Taksim square was the site of a large pro-Turkey gathering after the coup attempt
ISIS claims responsibility for New Year's Attack
ISIS claiming responsibility telegraphs the US/UK/Israel were behind this- Since these parties created ISIS way back- In Iraq
Identity soon?
"Information about the fingerprints and basic appearance of the terrorist have been found. In the process after this, work to identify him swiftly will be carried out," Deputy Prime Minister Numan Kurtulmus told a news conference.

He said it was clear that Turkey's military incursion into Syria, launched in August, had annoyed terror groups and those behind them, but said the offensive would continue until all threats to Turkey were removed.
Turkish Police Release Updated Images of Suspect:
Police in Turkey have released updated photographs of a male suspect they would like to question in relation to the 'terror attack' at an Istanbul nightclub.

Turkish police have not released any further details about the man's identity.
Link
The Islamic State of Iraq and the Levant (ISIL) militant who staged an attack on Istanbul's Reina nightclub in the early hours of Jan. 1 looks like a professional who received military training on how to use a weapon, according to security experts.

"The attacker is determined, faithful, practical, coldblooded, expert and knows how to get results," anti-terror expert Abdullah Agar said.

"He probably fired these bullets before in real clash zones. He had no hesitation in shooting at innocent people. He is absolutely a killer and he most probably shot at humans before," Agar added.
Police have released the first footage of the Reina attacker, who killed 39 people and wounded 65 others, with initial police reports suggesting he may be from Uzbekistan or Kyrgyzstan. Officials are also investigating the possibility that the attacker may be from Xinjiang in eastern China and aged around 25, according to a report in daily Habertürk.
Elsewhere, details on how the ISIL militant attacked the nightclub have started to surface. It was determined that the attacker got on a cab from the Zeytinburnu district of Istanbul before heading to Ortaköy, where the club is located. He got out of the cab due to heavy traffic close to the club and walked to Reina for four minutes.
The first footage of the attack was recorded at 01:20 a.m., when the attacker is seen walking and shooting towards Reina, causing one person to fall to the ground. He is then seen shooting the guards, who were unarmed due to restrictions on them carrying weapons, according to daily Habertürk.
This description matches/aligns with the two videos from the previous post
The second footage was recorded at 01:23 a.m. inside Reina, apparently after the attack, when nobody can be seen standing.
According to specialists who examined the footage, the ISIL militant looks professionally trained on how to use the weapon.

He can be seen wearing a green shirt, a dark pair of trousers and black boots

, firing his long-barreled weapon at people's upper bodies. Over the course of the attack he changed six chargers and fired over 180 bullets, according to investigations.
My hubby had said exactly that to me based on media reports- He said that was an easy deduction.
It is still unclear how many minutes the attacker spent inside the club before fleeing. He went upstairs after entering Reina and started firing on revelers, before going downstairs to continue shooting. According to witnesses, he also shot people lying on the ground in their head.
He then went to the kitchen of Reina and stayed there for around 13 minutes before changing his clothes, taking off his coat, and escaping from the scene amid continued panic. He also cleaned his weapon before leaving the scene.

He then got in a cab and got out in nearby Kuruçesme after telling the driver he had no money to pay.

Investigators found a total of 500 Turkish Liras in the pocket of the coat that he left in Reina, and police are investigating whether he was wearing two coats when he entered the club.

Meanwhile, a man whose photo was widely shared on social media as the alleged perpetrator of the attack has applied to a police station with his lawyer to file a legal complaint against the websites that shared his photo. Ramazan Isan, originally from Kazakhstan, said he arrived in Istanbul to work and had nothing to do with the attack.
This man is still at large. He was professional. Well prepared. And likely long gone.
Previous post containing two videos: