Flashback to the post from last week:
NATO Fracturing at Manbij? US Reinforces Manbij to Defend From Turkish Attack??
Was I was really the only blogger to have caught the reports of the US being present in Manbij?
Obviously signalling flagrant US backstabbing of a NATO ally, Turkey.... As has been posited here for so very long now..
Reiterating the simplistic synopsis:
Necessary background since most people still believe Turkey & the US are lovers. They aren't. Turkey is the betrayed party in the tryst the US is having with Kurdish terrorists. Though Turkey has tried to win back US affection. The US has repelled Turkey in favour of it's new love... (simplistic breakdown)
Manbij, specifically:
Manbij is a problem, from way back, for Turkey. It's also a source of acrimony between Turkey and the US. Along with the coup
The discord between the US & Turkey over the PKK presence at Manbij has been covered repeatedly here at the blog. Some mentions were relinked in last weeks posting on this topic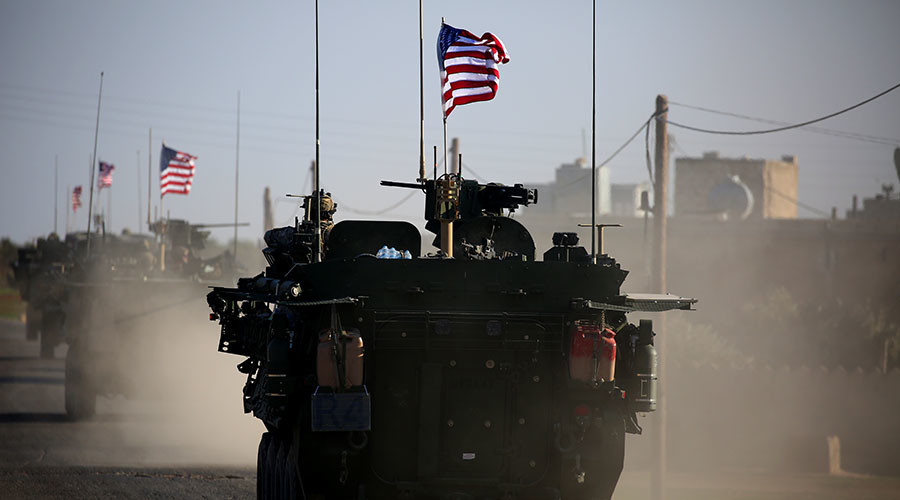 RT reporting after Rudaw broke the news- Rudaw has seen at least one of it's reporters abused by the PKK/YPG
American soldiers have been spotted traveling in an armored convoy near the Syrian city of Manbij, with a US spokesman calling it a "deliberate action" aimed at ensuring Islamic State (IS, formerly ISIS/ISIL) is defeated.
Oh that is funny! Was the US spokesman going for humour? It was a deliberate action having nothing to do with IS.
The video was filmed amid sporadic exchanges of fire between the Kurdish-affiliated Manbij Military Council (MMC) and Turkish troops in areas west of Manbij.
Rudaw Twitter
Rudaw English

✔

@RudawEnglish




Amid clashes with Turkish-backed forces, Manbij Military Council published video reportedly of US forces arriving north of Manbij on Friday.
Clearly a message to Turkey
The US-led coalition in Syria confirmed the presence of American forces around Manbij on Saturday, after the MMC published one of the first video accounts of US forces in northern Syria on social media.
The US is sending a clear undeniable message to Turkey- We are allied with the PKK terrorists!
Nothing new in that message to me or to the Turkish leadership.
Turkey launched Operation Euphrates Shield in August, both to clear IS from areas near the Turkey-Syria border, and to prevent Kurds from extending their control in the region. To achieve the objectives, Ankara wants to capture both Raqqa and Manbij to create a 5,000 sq km "safe zone" in northern Syria.
However, Ankara said on Sunday that it would not oppose the Syrian Army over control of Manbij.
"We do not consider the scenario under which the Syrian Army would enter Manbij, as [a] negative one. The Kurdish self-defense units are leaving the city. The Syrian land must belong to the Syrians," Turkish Prime Minister Binali Yildirim said, according to Sputnik.
Don't miss a truly excellent but difficult interview from Tim Kelly @ Our Interesting Times