Consider this an introduction to a NO SPIN series on the upcoming Turkish referendum
"Evet" means Yes/yeah in Turkish. So this referendum is in support of the yes vote for constitutional change.
For background you may want to read the post linked in the sidebar
West Unhinged Over Turkish Referendum
. This a referendum for the Turkish people. As already stated..
"Speaking for myself I can no more condemn the Turk's right to have a referendum on the future direction of their nation state then I could condemn Crimea for doing the same"
Certain parties have a very vested interest in demonizing (to mark out or describe as evil or culpable:

the technique of demonizing the enemy in the run-up to war

) Turkey and the Turkish people for daring to hold this referendum! This vested interest explains the

incredibly heavy handed vilification of the referendum and of the sovereign nation state

, by,

those that would prefer a unipolar global tyranny.

I'm not one of those people, therefore, I refuse to participate in that type of activity. I prefer to leave that to the compromised media, alt and msm and the troll armies that pollute the common discourse. If you would like to participate in rational discussion? Great! If you wish to employ emotional rhetoric and logical fallacies... Don't bother participating.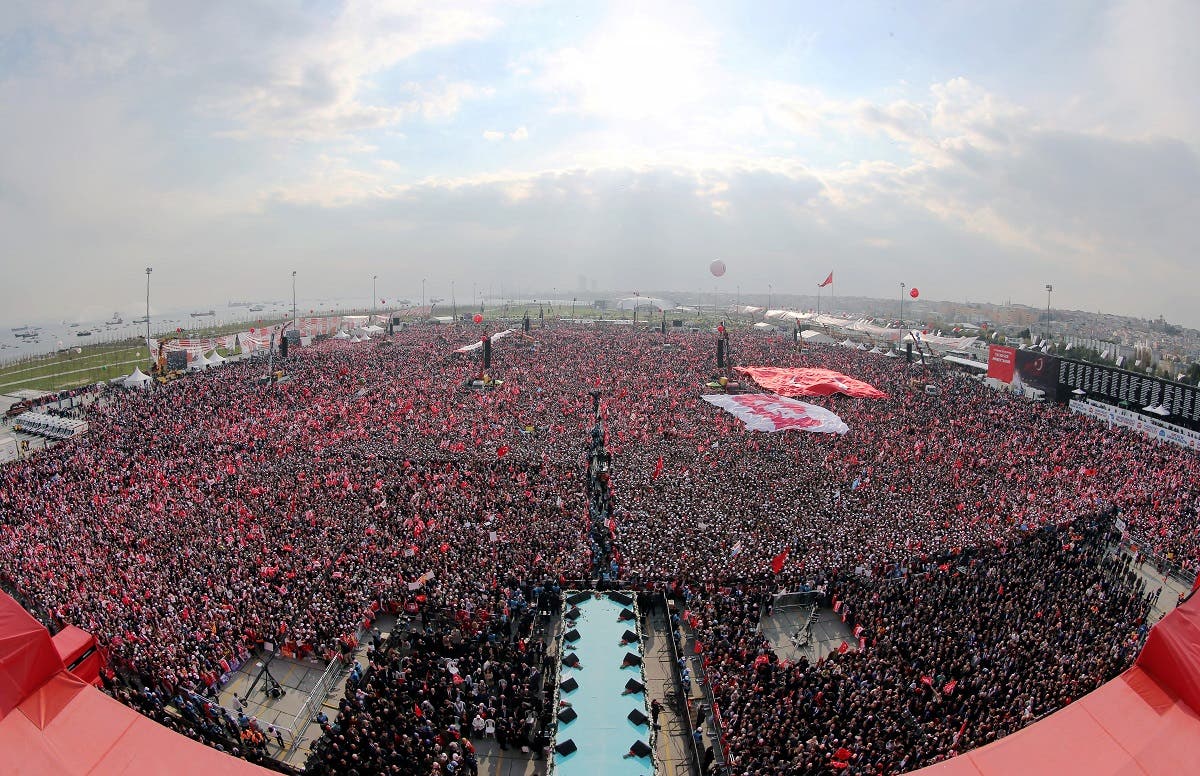 Link
It's claimed in the above article their are "tens of thousands"
Looks to me to be well over 100,000 in attendance probably even 200,000+.
You can click on the image to enlarge and see it is literally a sea of people
In my youth I attended large stadium concerts and this crowd is much larger then any I'd been in or seen!
(Largest crowd I'd been in-75,000- Rich Stadium, Buffalo- General Admission madness!)
Millions gather in Istanbul to support the 'Yes' campaign in the upcoming referendum
Lots of women
Women smiling and cheering in colourful dress- And make up!

Common memes would have had me believe that women in Turkey would be shackled in the kitchen. Apparently not!
Video