I know there are many readers here from the UK- Hope you are all well and as warm as can be.
Mentioned this cold, winter storm hitting large swathes of UK/Europe the other day.
We Don't Want to Scare People But...It's Cold, Very Cold. Snow. Wind.
It seems that the price has skyrocketed for gas and electricity both on the spot market..
UK doesn't have enough gas to keep it's population warm..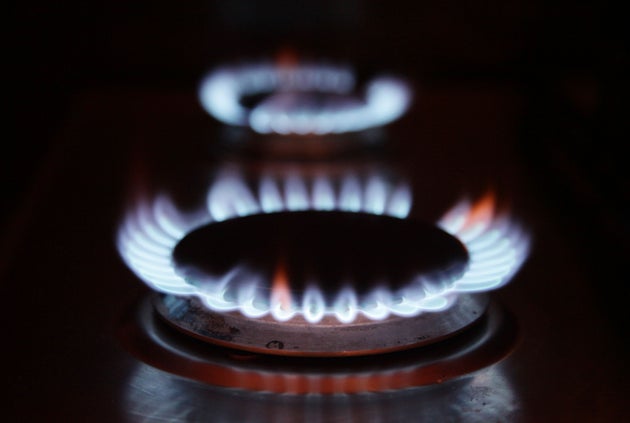 The market was 37m cubic metres - around 9% short - of demand this morning
National Grid has warned that the UK does not currently have enough gas to meet demand today (Thursday) as heavy snow and freezing temperatures sweep across the country.
The UK's power network operator issued a "gas deficit warning" to the market at around 5.45am this morning, asking suppliers to make more gas available.
National Grid's latest forecast for the day, issued at 10am, predicted a shortfall of around 37m cubic metres - around 9% of expected demand, according to European gas market analyst Tom Marzec-Manser.
A spokesperson for National Grid said: "National gas demand today is high and due to the extreme weather conditions, there have been gas supply losses overnight.
"At

5.45am

this morning we issued a 'Gas Deficit Warning' to the market. This is an indication to the market that we'd like more gas to be made available to ensure the safe and reliable operation of the national gas network."
"We are in communication with industry partners and are closely monitoring the situation," they added.
The news comes as Storm Emma and a freezing weather front nicknamed the "Beast from the East" gripped the UK with bitter temperatures and heavy snow, leading the Met Office to issue a series of red weather warnings.
This shortage should come as no surprise, apparently there were warnings aplentyand these shortages have been occuring for some time.
Michael Bradshaw, of Warwick Business School, is Professor of Global Energy and researches UK gas security.
He said: "Because over 80% of UK households use gas to heat their homes the industry has to handle a huge seasonal swing in demand. Furthermore, during the winter it has to cope with significant fluctuations in demand that require flexible supply, such as extreme weather."
He said that historically, flexible supply came from simply producing more gas from the North Sea, however, that option has gone.
Instead, flexibility today comes from four sources: Norwegian offshore production, gas in storage, gas in the LNG terminals – of which there are three – and gas from Europe via the interconnectors.
What gas comes from where depends on the market price – in the UK, Europe and globally – and the willingness of those that own the gas to sell it.
"Even before this winter the industry was warning that things could get difficult. The reason being that back in June last year Centrica Storage announced that it was closing its long-term storage facility at Rough – a depleted gas field off the Yorkshire coast," he added.
"Technical problems were making it increasingly costly to maintain. Even before then, the UK was short on storage, with capacity equivalent to 5.9% of total consumption in 2016, compared to places like Germany, France and Italy where it covers 20% of demand"
"With Rough gone, the UK is left with 1.4 bcm of medium range storage – equivalent to 1.8% of 2016 consumption, which fills and empties many times during the winter. However, in an emergency such as this it is quickly emptied and won't refill while prices are high."
Prof Bradshaw said that until recently the Government did not seem phased by the closure of Rough, despite industry calls back in November to review the situation.
I'm really hoping these shortages didn't come about because of some misguided belief in AGW as a reality... There was such a push to sell the idea that winter was a thing of the past- That has not been the case at all.
Where I live we're looking at a March snowstorm with a possible 15-30 cm of snow
That's 6 to 12 inches with gusting north easterly winds. Set to start tonight
March: In like a lion and out like a lamb?
UPDATED: March 02/2018
We definitely got at least 20 cms/ 10 inches of snow. There is snow aplenty all over. It's beginning to look a lot like Christmas..... ;)
Schools are shutdown etc.,