Via RT
There are at least nine French bases scattered across northern Syria, according to the investigation carried out by Anadolu Agency. France apparently expanded its presence since March, when the media counted only five French military facilities.
From five bases in March to nine bases present day:
Andalou
via translate
In addition to its military personnel, France tolerates radical left and anarchist groups as foreign fighters in the YPG / PKK ranks. YPG / PKK is estimated to have around 50 French citizens.





French troops carrying out military activities with YPG / PKK terrorists on the field had played a role in artillery shooting with the YPG / PKK finally seizing the last fortress of DEASH Heccin district in Deyrizor.




Military entity in need of US



France, which supports YPG / PKK under the name of anti-DAESH anti-Turkish coalition force, is located in the south of Aynularab (Kobani) in the north of Syria. the oilfield, the Kahar military point, the military base at the Tabka airport and in the vicinity of the Sacu stream in Münbiç.

In the southern part of the Kabiba oil field in Deyrizor province, there are French cannons. The building of the oilfield is used as a center by the French. There are French artillery batteries and special forces inside the Kahar oilfield in the east of Mayadin district of Deir-ez-Zor.



Protected by US troops in 4 of the 9 military points, the French are able to provide their mobility in other regions with the US military in YPG / PKK protection.





Under current circumstances, France does not seem to be able to provide a similar level of support to the YPG / PKK by filling the gap that will arise from the withdrawal of the US from Syria.



France's description and reactions





On December 20, Nathalie Loiseau, State Minister in charge of European Union (EU) affairs, said her country would remain a military in Syria for the time being.





"We should not forget that we owe the YPG / PKK," French President Emmanuel Macron said last Sunday. he spoke.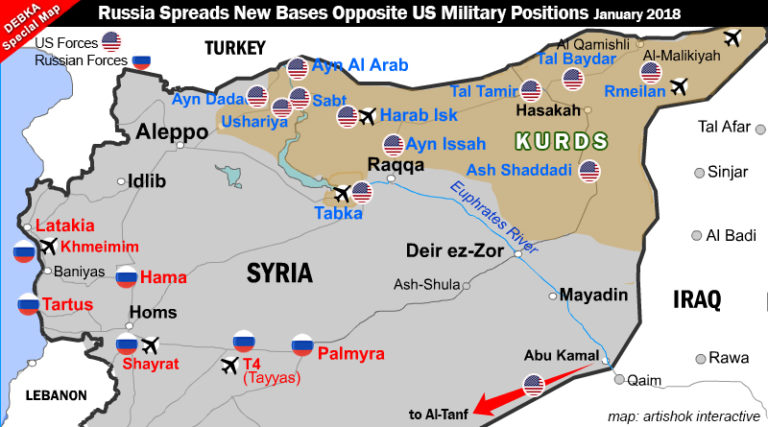 some overlap. some additional. All interesting