Connecting the dots in a convoluted case of state sponsored terrorism.
In
honour
of the passing of Richard Holbrooke.
G

lobalist, war criminal

.
Like so many of his ilk.
Who wouldn't have recognized a
true
opportunity for peace if it hit him in the face.....
Know for his
'peace agreement'

, at gun point
.
And the
funding and support of the terrorist organization the KLA.
Here are some pics, quite interesting.. Birds of a feather?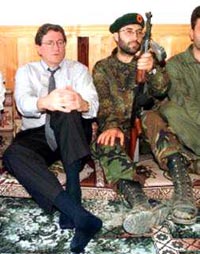 Richard Holbrooke and his buddies in the KLA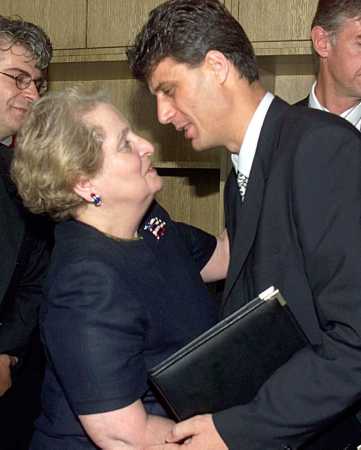 Madeline Albright (sanctions were worth all the dead Iraqi children) and look Kosovo's Prime Minister (now) Hashim Thaci (Leader of the KLA)


From Richard Holbrooke to the KLA
. Gun and drug runners. But, that ain't all!
According to news today guns, drugs and terror were not the only rackets the KLA were running.
They, including the now PM of Kosovo, were involved in the
black market
organ trafficking,
business.
Thanks Chuckyman for bringing this to my attention.
From the KLA to the Prime Minister of Kosovo
?
Hashim Thac
i
, who wa
s
part and parcel of the KLA,
installed as Prime Minister of Kosovo.
Kosovo declared independance and is immediately recognized, of course by the US
, in the same way as Israel was..
And we all wonder why the world is a mess?
With leaders such as this bunch of war criminals, terrorists and just plain criminals??
What is there to wonder?
Except why do the people tolerate it?