As predicted in the earlier post! No crystal ball required.
The current and former officials also expressed concern that the Russian strikes would prompt rebel groups to intensify their efforts to acquire antiaircraft weaponry, including -surface-to-air missiles — munitions the United States has worked to keep out of Syria for fear that they would be seized by al-Qaeda or the Islamic State.
Translation: The US and company will supply Kurds, ISIS and other thugs with anti aircraft weapons- they'll simply be unable to 'prevent' the acquisition of such weapons
That didn't take long at all!
U.S.-backed rebels in Syria appealed to the Obama administration on Friday for anti-aircraft missiles to defend their positions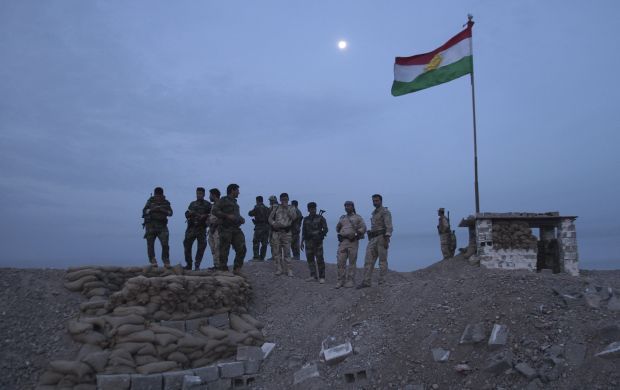 Kurdish Rebels- US/NATO backed- Yup
"We need one of two things. Either a clear policy from the United States to prevent Russia and the regime from bombing Syrians, or otherwise they should send us anti-aircraft missiles so that we can confront the Russian planes," said Hassan Haj Ali"

A U.S military official said the request was under consideration. Repeated requests by U.S.-backed rebels to be supplied with anti-aircraft missiles to be used against Syrian aircraft have been repeatedly refused in the past.
And just think giving anti aircraft missiles to the Kurds will assist with that Kurdish aided destabilization happening presently in Turkey- Think of the ramifications of this move..