Continuing with the very dynamic situation in Syria
Recent Minimal background
:
TODAY
SANA
Russia has communicated to the US it will not tolerate this activity

. Russia has it's own special forces embedded alongside Syrian army they are not willing to take casualties.





"The Syrian governmental troops have been shelled twice from the areas on the western bank of the Euphrates controlled by the Syrian Democratic Forces and the US military,"

Konashenkov said."

Konashenkov said that Servicemen of Russia's special operations forces and Syrian Arab army units are currently working together to destroy ISIS terrorists , adding that

Russia warned a representative of the US command in Qatar, that "any attempts of shelling from the areas where the militants of the Syrian Democratic Forces are based will be immediately curbed."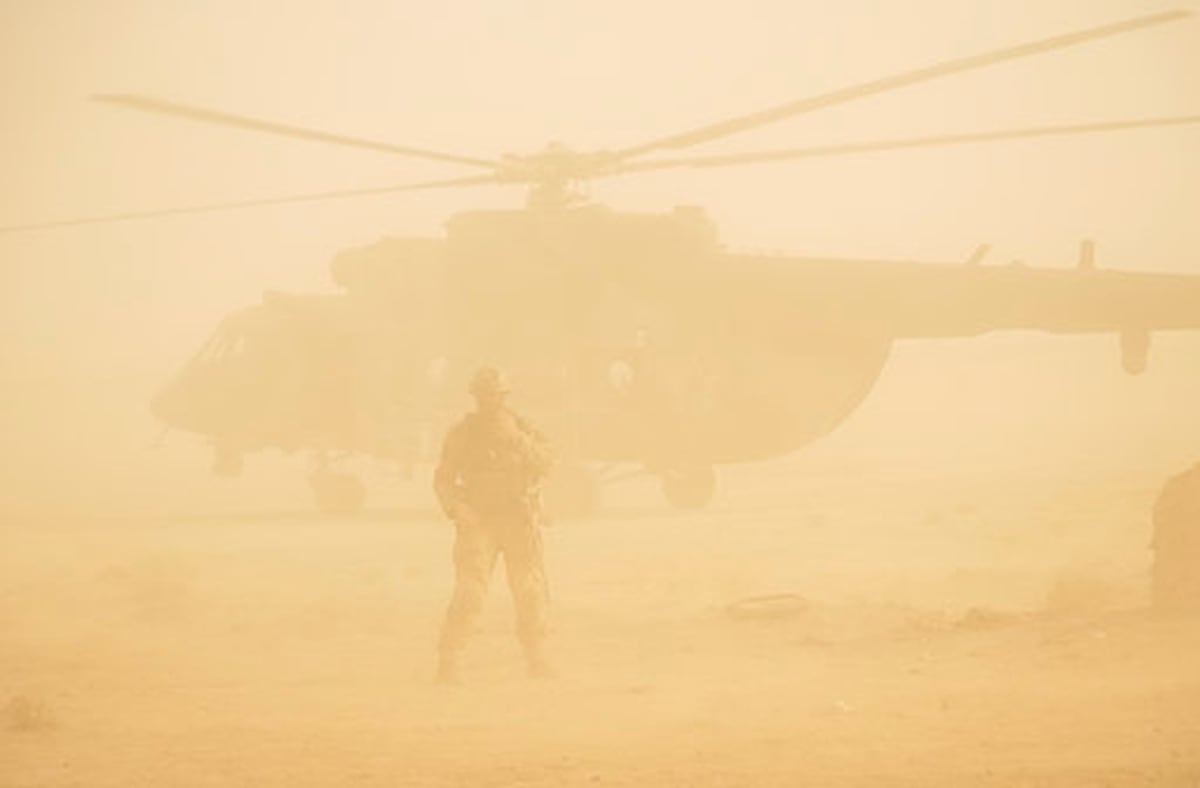 In this Friday, Sept. 15, 2017 photo, a Russian soldier stands guard as a military helicopter takes off at an airport in Deir eI-Zor, Syria. (AP Photo)

Konashenkov also made another statement regarding that KurdIShIS symbiosis
"Defense Ministry Spokesman Igor Konashenkov said on Thursday that

Russian monitoring and reconnaissance means haven't recorded over a week any clashes between ISIS and SDF groups depite the latter have entered many ISIS areas."
Military Times
"Syrian forces have twice come under massive mortar and rocket artillery fire coming from the areas on the eastern bank of the Euphrates where SDF fighters and U.S. special forces are deployed," Russian Defense Ministry spokesman Maj. Gen. Igor Konashenkov said in a statement.
See previous post regarding these US/Kurdish attacks
"Attempts to open fire from SDF-controlled areas would be immediately met with retaliation," he said. "The firing positions in those areas will be immediately destroyed with all the arsenal at our disposal."

Both sides are seeking to expand their control of the province bordering Iraq. Many oil fields, including al-Omar, Syria's largest, are scattered on the eastern bank of the Euphrates River.

Just a reminder, before the US and their KurdIShIS proxies began the destablization- Deir ez Zor was, and to my mind, still is a province of Syria.. US/Kurdish plans for annexation aside.