wikipedia- not perfect but you'll get the idea:
Iraqi no fly zones
"The policy was enforced by U.S., British, and French aircraft patrols until France withdrew in 1998. While the enforcing powers had cited United Nations Security Council Resolution 688 as authorizing the operations, the resolution contains no explicit authorization. The Secretary-General of the UN at the time the resolution was passed, Boutros Boutros-Ghali called the no-fly zones "illegal" in a later interview with John Pilger.[1][2]"
History repeating? The offer to Turkey is not genuine. The US does not care about Turkey's border security concerns:
Washington Post :
A senior Kurdish official has categorically rejected a "safe zone" that the Turkish president says his troops plan to set up in northern Syria.




Bedran Ciya Kurd says the so-called safe zone would be tantamount to Kurdish occupation

b

ut with a new cover.

(Notice there is no talk of how the Kurds are occupying 1/3 of Syria?

) He spoke to The Associated Press from northern Syria on Tuesday, a few hours after Turkish President Recep Tayyip Erdogan said his troops will establish a 20-mile- (32-kilometer) wide "safe zone" in northern Syria, and that Turkey would seek logistical and financial assistance from the United States and other allies to create the zone.




Ciya Kurd said the Kurdish administration in northern Syria would accept a "safe zone" only if it us under the auspices of the United Nations with international forces.

Alternatively, he said Syrian governments troops were also a possibility.
If the Usreal Kurds were ever serious about cooperating with the Syrian government they've had years and years to do so. Instead opting to cooperate with the US/France/UK and Israel to steal 1/3 of Syria's territory and cleanse it of her people.
Syrian Observer
The President of the Executive Agency of the Syrian Democratic Council (SDC) said that the recent Kurdish talks with the Syrian regime have "not yielded a result."
During a meeting between the SDC and tribal sheikhs and notables in the al-Darbasiyeh area in the Hassakeh countryside on Sunday, Ilham Ahmed said that the talks had failed because of the Syrian regime's insistence on its old policy and imposing its control over the area on the pretext of Syrian unity.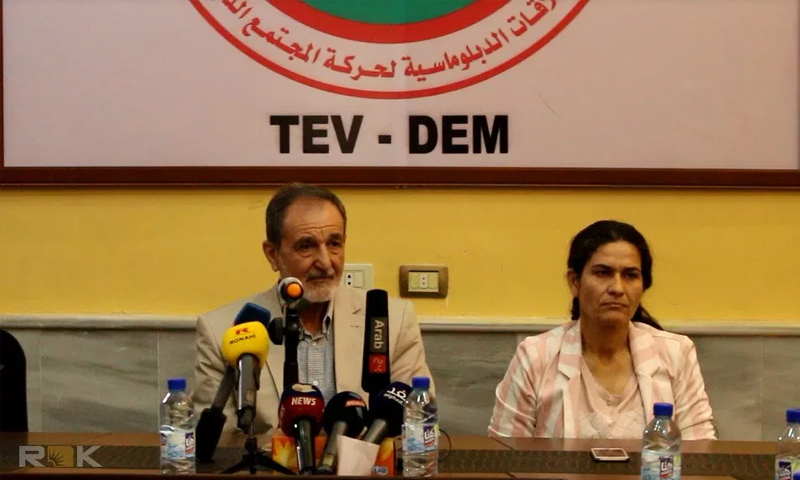 Ahmed said that the Kurdish groups of northeastern Syria opened the door to negotiations with the Syrian regime a number of times "but to no avail."
How gracious of the Usrael Kurds to negotiate with Damascus for the land they stole. Very big of them. Of course, I'm being facetious.
History repeating?
Related: